2019 All Candidates Meeting
The Whistler Chamber, in partnership with Pique Newsmagazine and Arts Whistler, hosted an All Candidates Meeting last night ahead of the 2019 Federal Election. With an excellent turn out (well done Whistler!), and plenty of great questions from our local community, the evening provided an excellent opportunity for Whistlerites to get to know their candidates.
The candidates were seated left to right as follows:
Robert (Doug) Bebb – People's Party
Terry Grimwood – Independent
Gordon Jeffrey – Rhinoceros Party
Gabrielle Loren – Conservative Party
Dana Taylor – Green Party
Patrick Weiler – Liberal Party
Judith Wilson – New Democratic Party
The meeting was kicked off by Arts Whistler's Mo Douglas, who encouraged respectful participation and set the tone for the evening perfectly, keeping things informative, lighthearted and timely. This was followed by opening statements from each candidate.
Clare Ogilvie, Editor of Pique Newsmagazine and Melissa Pace, CEO of the Whistler Chamber, began the questions which were directed at specific candidates for a 2 minute answer, followed by a 1 minute rebuttal.

Pique Newsmagazine's questions:
Question 1: For Liberal candidate Mr. Weiler — "Please clearly state what actions you would like to see taken to fight climate change and explain what you will do to help this riding address this issue if elected. And just to be clear – I am not asking you to lay out the Liberal platform I am asking about what actions you will take."
Rebuttal: Ms. Loren
Question 2: For Green Party candidate Mr. Taylor: "Your Mission Possible platform has a significant price tag. While people in Whistler are concerned about the impacts of climate change we are also struggling to survive financially. If elected what will you do in Ottawa to make sure climate issues are addressed while working to address affordability in Whistler?"
Rebuttal: Mr. Weiler

Whistler Chamber's questions:
Question 1: For Liberal candidate Mr. Weiler – "Canada's new tourism sector strategy, Creating middle class jobs; A Federal Tourism Growth Strategy – states that by 2025, revenues will reach $128 Billion an increase of 25% and create 54,000 new jobs an increase of 7%. 
If elected, what will YOU personally do to move the dial on the Temporary Foreign Workers to support this growth in our community which is already in a critical labour deficit?"
Rebuttal:  Ms. Wilson
Question 2: For the Conservative candidate Ms. Loren – "It's often challenging for business—especially small business—to provide required training to their workforce (particularly if they could then lose them to another firm which happens all too often in our community).
If elected, what will YOU do personally to help small businesses to grow sustainably in Whistler Sea to Sky?"
Rebuttal:  Mr. Weiler
Find the answers to these in the Part 1 video (21:55) below.
For the remainder of the evening, attendees could ask questions via the Slido app, on paper, or at the microphone. Rotating between these three avenues, the audience's questions covered topics including:
First Nations reconciliation
Addressing childcare issues in the riding
Protecting our community against wildfire destruction
How to support Whistler in banning single-use plastics
Supporting the local tech industry
The TransMountain Pipeline
Integrity in politics
LGBTQ rights
Universal tax cuts
Final comments and closing statements from each candidate wrapped up an informative and lighthearted All Candidates Meeting. Take a look at Pique Newsmagazine's write-up and at their Twitter feed, which captured most of the evening's happenings.
Missed the event altogether? Watch the whole event in the unedited videos below.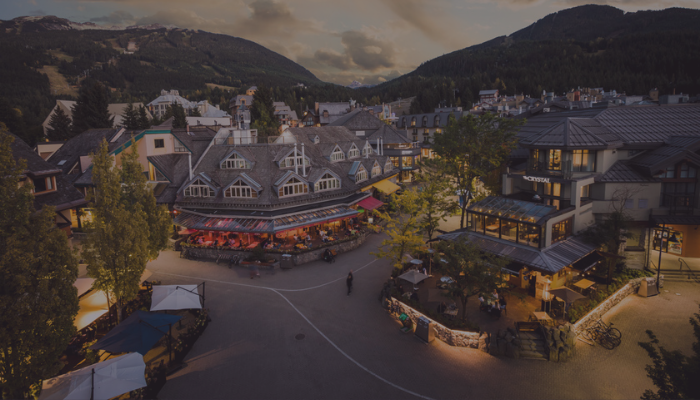 Summer 2023 Chamber Advocacy Recap August 3, 2023 The Whistler Chamber recently welcomed visiting government officials to our resort municipality. Spanning June & July, we invited Members too meet and discuss their issues, updates and opportunities with Jordan...
read more