The Whistler Chamber of Commerce is one of British Columbia's largest and most influential business organizations. With over 700 Members, we represent almost 50% of the Whistler business community. Our team works hard to provide our Members with advocacy, leadership and support.
We are a welcoming not-for-profit, member-driven organization that improves the effectiveness of doing business. Whether to emerging entrepreneurs, or to small and mid-sized businesses, or to the largest corporations, the Chamber provides its Members with the support they need to set up, maintain and continue to grow their business success. Through innovative programs, cost-saving business services and education, we act as a catalyst for business growth, partnerships, and for a diverse business community.
Membership with the Whistler Chamber is as simple as ABC. 

A
dvocacy
We know what's on Whistler's mind and we move the dial on local, provincial and national issues.

B
enefits
We provide access to business savings such as the Group Insurance Plan, the Spirit Pass and more.


C
onnection
We provide a platform for collaboration: meet future clients, network and showcase your business.
With our membership structure, we have a membership option to fit your business and your vision. Whether you're an entrepreneur working from home craving a strong network, or a global brand looking for influence, we will elevate you to the right level. Our team will ensure that you are perfectly paired with an annual membership package that suits your business.

Connect with our team to discuss your membership options!
Ready to join or want to renew your membership?
Meet Some of Our Members!
Wondering how you can maximize the benefits of your Whistler Chamber Membership?
Meet some of our Members to learn what their Membership means to them and how the Chamber has supported the growth of their business or organization.

   WE SPEAK UP FOR YOU
We're hardworking advocates for Whistler business, championing important issues like asking the government to provide funding for small businesses, and streamlining the visa process.

   GROUP INSURANCE PLAN
Access the number one plan in Canada for employee benefits. Endorsed by over 900 Chambers of Commerce and Boards of Trade across Canada, it offers the most sought-after group benefits from extended health to dental and vision care for a business of 1 or a team of 50.
Packages can be customized to include:
Dental care

Extended health care

Short & long term disability coverage
Business overhead expense insurance
Group RRSP & much more!
Please reach out to Agustina for more information about starting your benefit plan today! agustina@wealthsensefinancial.com or call 604-892-8281

   ACCESS TO SPIRIT PASS
The Whistler Experience™ program provides affordable training that gives you the tools to provide better service and drive higher sales. 
Your pathway to the Spirit Pass

Includes programs like the Secret Shopper Program

   BRAND EXPOSURE
Business success is often a function of your visibility in the local market – and beyond. We highlight our members in local press releases, nominate them for awards and connect them to key business networks that help them grow.
Most popular ways to boost your visibility:
Get noticed and boost credibility with a listing in our

online business directory

 

Recruit the Right People on our

job board

, the most popular online job board in Whistler

Sponsor an event and have your logo front and centre of the action

Utilize discounted marketing options and get seen by our extensive local network

Show off your brand at Whistler's Inside Scoop

   AFFORDABLE TRAINING & EVENTS
Leverage members-only pricing for top-notch training and events to develop you and your team. The Chamber keeps your calendar dialed in and you in the loop, learning and connecting.

   MORE BUSINESS SAVINGS
Lower your overhead and boost margins with immediate access to preferred member pricing on health and disability insurance, office supplies and discounted seasons passes throughout our Spirit Program.
Current business savings:
The Gateway Room
Host Your Next Meeting in the Gateway Room
Rent the Gateway Room at the Whistler Chamber for your next meeting, training session, interview, small conference or job fair. Wrap around windows energize the room with natural light and provide some fresh air for business.
Gateway Room Rental Includes:
Complimentary Wi-Fi
42" Plasma TV
LCD projector and screen
Ability to bring in your caterer of choice
Maximize this member benefit: Chanelle Conley, Member Experience Coordinator, at 604.932.5922. or by email.
MORE INFORMATION
Business Insurance Plan
Spark Insurance                                 
We're excited to announce Spark as our preferred partner for discounted nonprofit and charity insurance. Spark aims to engage our communities with helpful educational resources combined with an honest, secure, and user-friendly insurance buying experience.
The application takes less than 5 minutes to complete and no obligation quotes are free.
All nonprofits and charities are eligible.
Discounted coverage available for our members includes:
Directors & Officers
General Liability
Cyber Liability
Volunteer Injury
Legal Expense
Host Liquor Liability
Media & Broadcasting
Crime Liability
Content & Assets
Spark understands how much you care about local involvement, and want to be a part of that cause. Through scholarship programs, donations, and more, Spark is raising the bar in community engagement. Based on a number of strategic partnerships with Canadian organizations, the company's participation in community outreach will redefine the role of an insurance provider.
Visit Spark at www.sparkinsurance.ca to apply online and save on insurance today! The application takes less than 5 minutes to complete and no obligation quotes are free.
Fuel Savings
Fuel Savings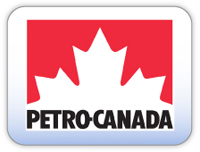 Chamber Member perks can really pay off at the pump.
Petro Canada Superpass:
Save 2 cents per litre on all grades of gasoline & diesel (minimum of 200 litres/month)
Car wash discounts
Control costs with detailed purchase restrictions on both fuel and non-fuel purchases.
PIN protection and exception monitoring to help defend against fraud and abuse.
Customized reports that can be distributed via email to facilitate analysis and save time.
Receive dedicated support – 24/7 from a professional and knowledgeable customer
To apply: Call Paul Fox at 778-874-9498 or email pfox@suncor.com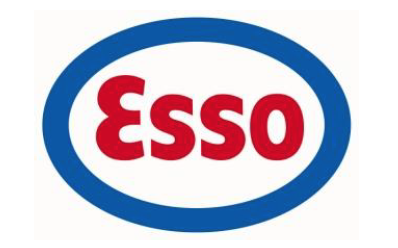 Esso Business Card Program:  
Save 3.5 cents per litre off the posted retail pump price, purchased in Canada.
Cards restricted to fuel, oil, top-up fluids and car wash
Speedpass – the fastest way for your vehicles to fuel up and go at Esso
Esso Extra Program – details and application at Esso-Branded service stations
Collect valuable Aeroplan miles on your purchases at Esso.
To apply: Fill out a business application form and email to Joseph.Downing@wexinc.com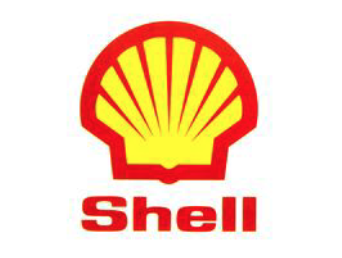 Shell:

Receive discounts off the posted pump price for gasoline, diesel and retail purchases with the Shell Triton Card.
To apply: call Josh Ferguson directly, to apply for this program: 1.587.432.2693
Office Supplies
Volume Pricing on Office Supplies
Whistler Chamber members are eligible for the Staples Advantage which provides discount volume pricing based upon the membership's collective purchases.
Special prices include next day delivery on office products.
Maximize this member benefit: contact Brian Misener, Business Development Manager, at brian.misener@staples.com or 604.251.4343 ext. 17041.
Hotel Discounts
BC Chamber of Commerce Member Hotel Discount Program
Chamber members and your employees receive exclusive hotel discounts in Canada and around the world for unlimited business and leisure travel.
Savings may be as much as 50%, and average 10-20% below market rates.
Maximize this member benefit:
Hotel & Car Rental Discounts
Visit the Travel Discounts Website
Hotel discounts can also be accessed by calling toll-free 1.800.892.2136 and quoting code BCCC.
Car rental discounts can also be accessed by calling toll-free 1855.454.9316 and quoting account #566493
Constant Contact Marketing Services
Constant Contact Marketing Services
Whistler Chamber members receive a 20% discount when they sign up for 6 months, or a 25% discount when they sign up for 1 year.
Constant Contact provides:
Email Marketing – use attractive, professional email communications to stay in regular touch and build strong customer relationships.
Event Marketing – online registration and promotion streamlines your day with automated payment collection and email communications.
Online Surveys – find out what interests your prospects, what your customers really want, and get the intelligence you need to run your business smarter and more successfully.
Maximize this member benefit: visit www.constantcontact.com/chambermembers or contact Guy Steeves, Regional Development Director, at 1-877-508-3419 or gsteeves@constantcontact.com.
Payroll Services
Premium Rates on Payroll Services
Payworks does everything to make sure your payroll runs smoothly every time by providing comprehensive online workforce management solutions for business. Their web accessible payroll services utilize a unified database to provide integrated payroll, HRMS, employee self-service, time & attendance and custom reports.
Services include:
Basic Run Charge $15.60 and one-time fee of $200
Integration with Group Insurance Plan
Year-end tax filing/T4s
$1.32 per Direct Deposit or Cheques.
Less 10% Go Green Discount if you key the payroll into the Web and no delivery
Maximize this member benefit: contact Glenda Plews, Area Manager of Payworks, at glenda.plews@payworks.ca, 250.598.8171 or 1.877.598.8171.
Merchant Services

Merchant Services
BluePayis partnered with authorized agent Chris Browes from the BC based Kubera Payments team to provide industry leading payments services and solutions to BC Chamber members.
Kubera in partnership with BluePay are able to offer the following solutions:
• The widest range of processing partners and POS integration options available
• Industry leading preferential processing rates for members
• PCI and PA:DSS compliance consulting services
• Integration support and management teams
• Electronic invoicing and payment
• Custom hosted payment form set up
• Web development services
• Local support
Versapay offers Whistler Chamber Members a preferential pre-negotiated rate:
1.45% base MDR Visa
1.49% base MDR MC
$0.05 per Interac transaction.
Maximize this member benefit: Contact our dedicated BC Chamber toll free number 1-888-318-8729  or chris.browes@kuberapayments.com or through the dedicated landing page and contact form here
BCBusiness Magazine
BCBusiness Magazine
Access a special members-only rate for a yearly subscription of BCBusiness Magazine.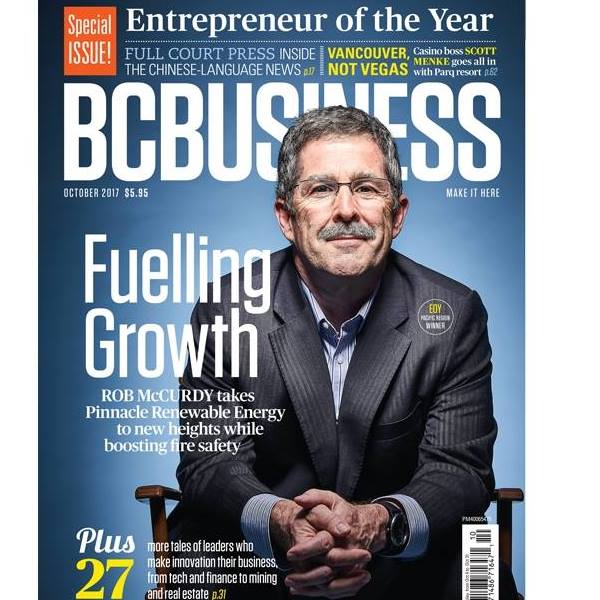 "By focusing exclusively on business in British Columbia, BCBusiness provides unparalleled behind-the-scenes coverage, chronicling major deals and putting faces to the major players. Our annual all-star print editions—B.C.'s Top 100 Companies, Entrepreneur of the Year, 30 Under 30 and the Best Cities for Work in B.C.—are must-reads for all decision-makers."
Maximise this member benefit: Order your special subscription to BCBusiness Magazine at: https://www.bcbusiness.ca/BCChamber
Chamber Blog
A top-tier Member benefit. Contact Lauren to find out more!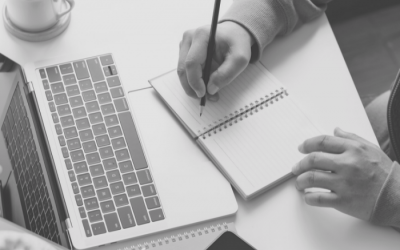 Use Downtime to Upskill Your Team With the current COVID wave going around, many businesses are facing workplace outbreaks resulting in staff having to self-isolate at home. Self-isolation can be difficult, however; having distractions to combat boredom and...