Chamber Après – A Seriously Good Time!
Build connections, expand your network, learn and experience what Whistler's business community has to offer. 
Chamber Après are in-person networking events run annually and are usually held in the first week of each month from October to July.  Whether its beer tasting, axe throwing, experiencing Arts & Culture or taking in the views from the bottom to the top of the mountain, Chamber Après are a favourite for new and existing Members alike.
Each Après is hosted by a different Chamber Member and themed with creative ways for you to network with your community while learning about local businesses and organizations.
Enjoy a variety of delicious food and drink while meeting and connecting with Whistler's business community.
Pricing:  $15 for Members, $30 for future Members
Special Chamber Après Season pass $30 OFF – Register for the upcoming Chamber Après: A Night to Remember with The Adventure Group and select the "Chamber Après Season Pass – Members Only" ticket to get 7x Chamber Après tickets for the price of 5!
2022/23 Chamber Après Season Line up: 
Host a Chamber Après in 2023/24 
Promote your business or organization by hosting a Chamber Après at your venue.  
Elevate your business and your Whistler social capital at Chamber Après – where we network with purpose. On the first week of every month, the Chamber invites business owners and decision makers to visit new and existing businesses in town. Each event has a theme and will have you trying out a new activity, from wine-pairing to puzzles – built to break the ice while you flex the brain and yes, cocktails are always a key ingredient.
In order to apply to be Chamber Après Host*, please be mindful of the following event requirements:
The host must be a Whistler Chamber Member.

Events must take place during the first week of every month, from 5pm to 6:30pm.

Venue Minimum capacity of 60 people required.

The host is required to provide appetizers and one welcome drink for attendees. (Additional drinks can be purchased or provided free of charge from the host. Please ensure various drink options are available wine, beer, soft drinks, etc.)
Remember,  this is your time to shine! Make the most of the spotlight:
Take the opportunity to speak to talk to and educate the community about your business offerings

Showcase new products, services, menu, décor or share updates 

Get creative and engage the crowd with an activity to showcase your organization. (As Chamber Après are primarily a networking event, please keep 1 hour free for networking purposes)
Each host will be featured in Chamber Après dedicated marketing, collateral and programming as well as on our website. 
Please note applications are now open for our 2023/24 Season. If you are interested in hosting an Après in the 2023/24 Season please fill in the form below.
We look forward to seeing you at Chamber Après this season!
*The Whistler Chamber of Commerce reserve the right to accept or decline applications as they see fit and suitable for the 2022/23 Chamber Après program. **Events may be postponed or cancelled in the event of COVID-19 restrictions/requirements.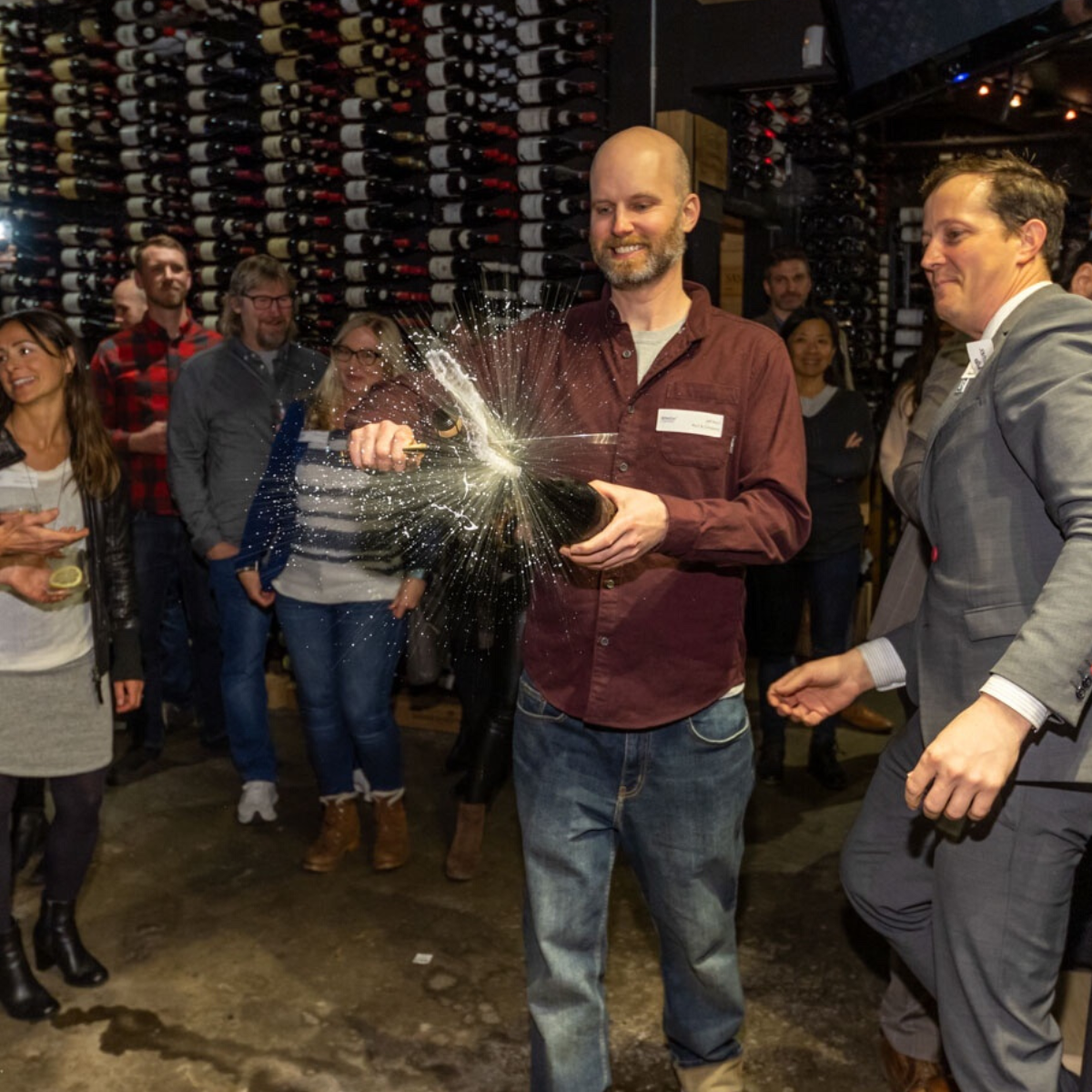 Registration & Cancellation Policy
Please note that The Chamber does not sell event tickets at the door. Pre-registration is required. Our online registration system accepts VISA and MasterCard. The Chamber reserves the right to take photos and/or video for promotional purposes at every event.
Payment is non-refundable for cancellations made within 3 business days of the event, or non attendance on the day.