Elevate Your Business With Us
Successes are amplified through partnerships. Learn more about how the Whistler Chamber's high ROI sponsorship and innovative partnership opportunities can help you elevate your business in the local market.
As Whistler's leading business organization we are an influencer and thought leader in the community. Our events sell out, and we represent a huge portion of in resort businesses.  Our events and training programs are a unique opportunity for you to reach more people, connect with the local Whistler Business Community, and to elevate your business.
For further information about any of the opportunities featured in our Promotions and Partnerships Brochure, please contact Jacquie McLean, Marketing & Events Manager; Jacquie@whistlerchamber.com or 604.932.5922, ext 961
Event Engagement Opportunities
 With the return of in-person events we have a LOT of different innovative opportunities to help you elevate your business in the local market. View our current partnership opportunities and get people talking about your business today!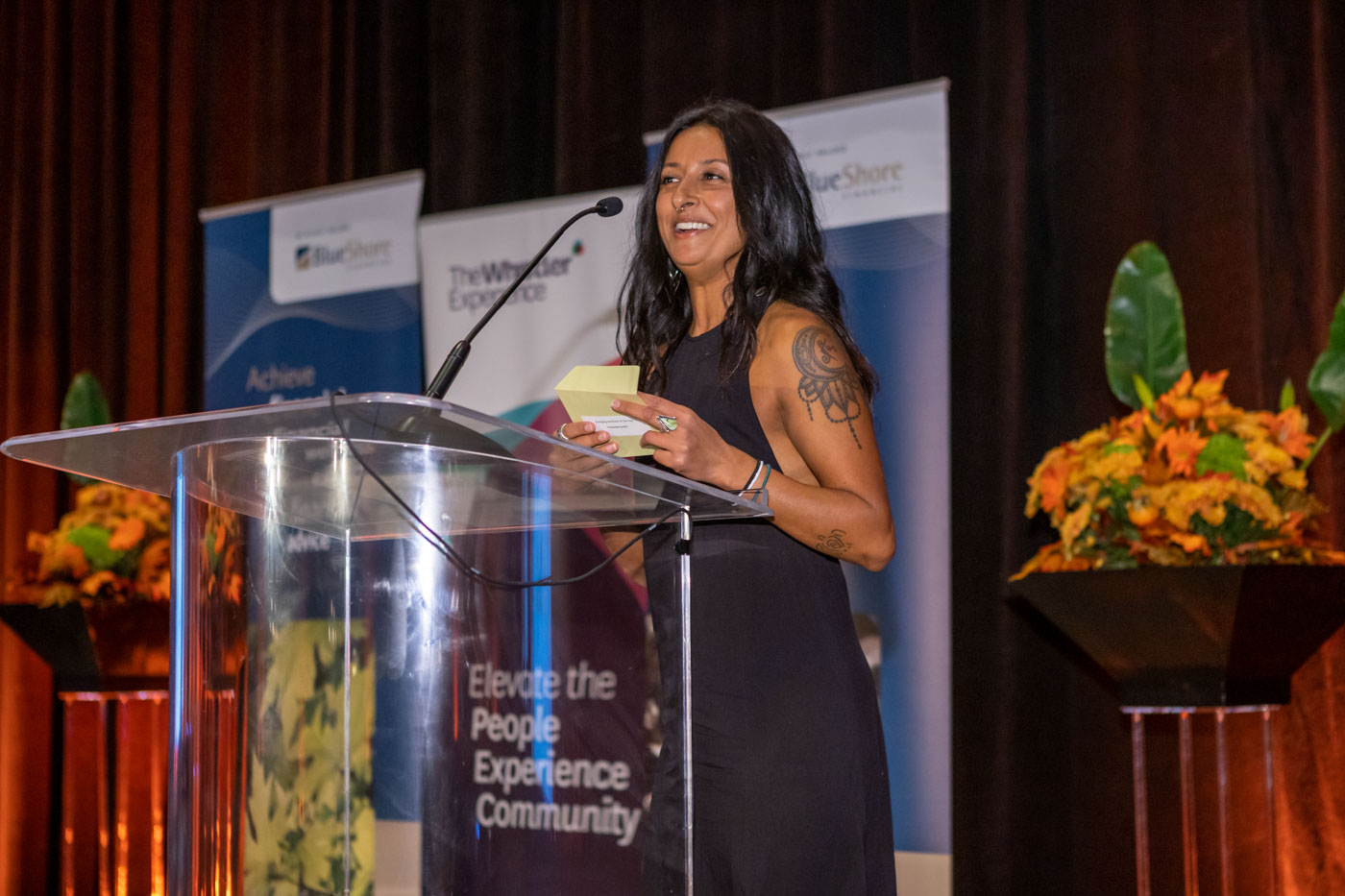 Current Partnership Opportunities
It is with the generous support of the Whistler business community that we are able to offer our valuable events and programs. 
We have a LOT of beneficial and innovative opportunities in the works to help you elevate your business in the local market and show support for the Whistler Chamber and your fellow Members including:
2023 Whistler Excellence Awards
October 25 | 6:00 PM – 11:30 PM | Fairmont Chateau Whistler
Whistler Chamber's premier event of the year returns for a dazzling, night that's all about letting your inner light sparkle and illuminating our shining stars!
The Whistler Excellence Awards build brands, honour local legends, and are our chance to celebrate Whistler's innovators, trailblazers and community cultivators!
Bring your business to the table this year by partnering as:
Presenting Partner – SOLD

Opening Reception Partner

Awards Partners – SOLD

After party Host – SOLD

Entertainment Partner – SOLD

Animation Partner

Gala Event Partners 
learn more and partner with us today by emailing: Jacquie McLean, Marketing & Events Manager
Monthly | 5:00 PM – 6:30 PM | Different host Business each Month
Elevate your business and your Whistler social capital at Chamber Après – where we network with purpose.
Once a month, the Chamber invites business owners and decision makers to visit new and existing businesses in town. Each event has a theme specific to that business or organization, that enables attendees to try out a new activity, from wine-pairing to puzzles – built to break the ice while you flex the brain and yes, cocktails are always a key ingredient.
With only ten (10) venue host spaces per calendar year, this is one partnership you can make your own – don't miss out.
Learn more about the Networking event series here >>>
Advertise with us
Elevate your brand and make an impact where it counts by advertising with the Whistler Chamber – at exclusive Member prices*!
Advertising with us is an easy and affordable way to promote your products, services or special events to the local business community. Connect with our network through advertising opportunities on our website, and through our weekly e-newsletter: "Business This Week".
Members: You may have advertising credits included in your membership tier; Grow Members have $150 per year and Influence Members have $300 per year. Take a look at the inclusions of your tier and make the most of your Membership!    
eNews Member News  Advertorial**
$150 per week
Get your message direct to our 6000+ email database with an advertorial!
Provide 75 – 150 words with an eye catching image (no text) and link to the website or page of your choice.
Cost: $150 per Advertorial, 1 per week.
Ad Specs:

JPEG or PNG file format
800 x 300 px
Clear and legible text (no smaller than 8pt)
75 – 150 words of copy
URL to desired landing page
eNews Banner Ads**
Premium Banner Ad – $75 per week
Standard banner Ad  – $65  per week
Get you brand in front of our 6000+ email database

For $75 – Premium Placement means your ad is the first thing eyes see on our newsletter

For $65 – Outstanding value for placement at the foot of our newsletter
Ad Specs:

JPG or PNG file format
Premium placement: 800 x 300 px
Standard placement: 900 x 150px
Clear and legible text (no smaller than 8pt)
URL to desired landing page
Website Homepage Banner Ad**
$250 per week
Our home page averages 4000+ visits per week, increasing to approximately 7000+ during the fall and early winter
Market your business directly to local business owners and their employees
Cost: $250 per week, $400 for 2 weeks, $550 for 1 month. 
Ad Specs:

JPEG or PNG file format
1300 x 300px
URL to desired landing page
Events & Training Calendar Listing** 
$50 per week
Market your event or upcoming training directly to Whistler's business and local community

One Member listing available per week; your event or training gets the spotlight
PLUS – Your event listing will also be included in our weekly eNewsletter (6000+ email database)
Cost: $50 per week 
Ad Specs:

JPEG or PNG file format
940 x 788 px
Clear and legible text (no smaller than 8pt)
100-200 words of copy
URL to desired event ticketing page
Advertisers must provide ad copy and images in provided dimensions. *Non-members: Rates available at a 15% premium. All advertising must be paid for prior to ads running.**Please note all content must be received by Chamber Marketing team by noon on Thursday to be included in the following week's issue of "Business this Week". The Whistler Chamber of Commerce reserves the right to accept or decline submissions at our discretion. The Whistler Chamber will not accept events or ad listings that conflict with Chamber programs (e.g. date, content or subject matter). 
Thank You to Our Top-tier Members