After the Après – Member Event Blog
Beer Tasting at Whistler Brewing
February 9, 2016
By: Chamber Après Tribe Member, Jenny Pedersen, Group Sales Specialist at Whistler.com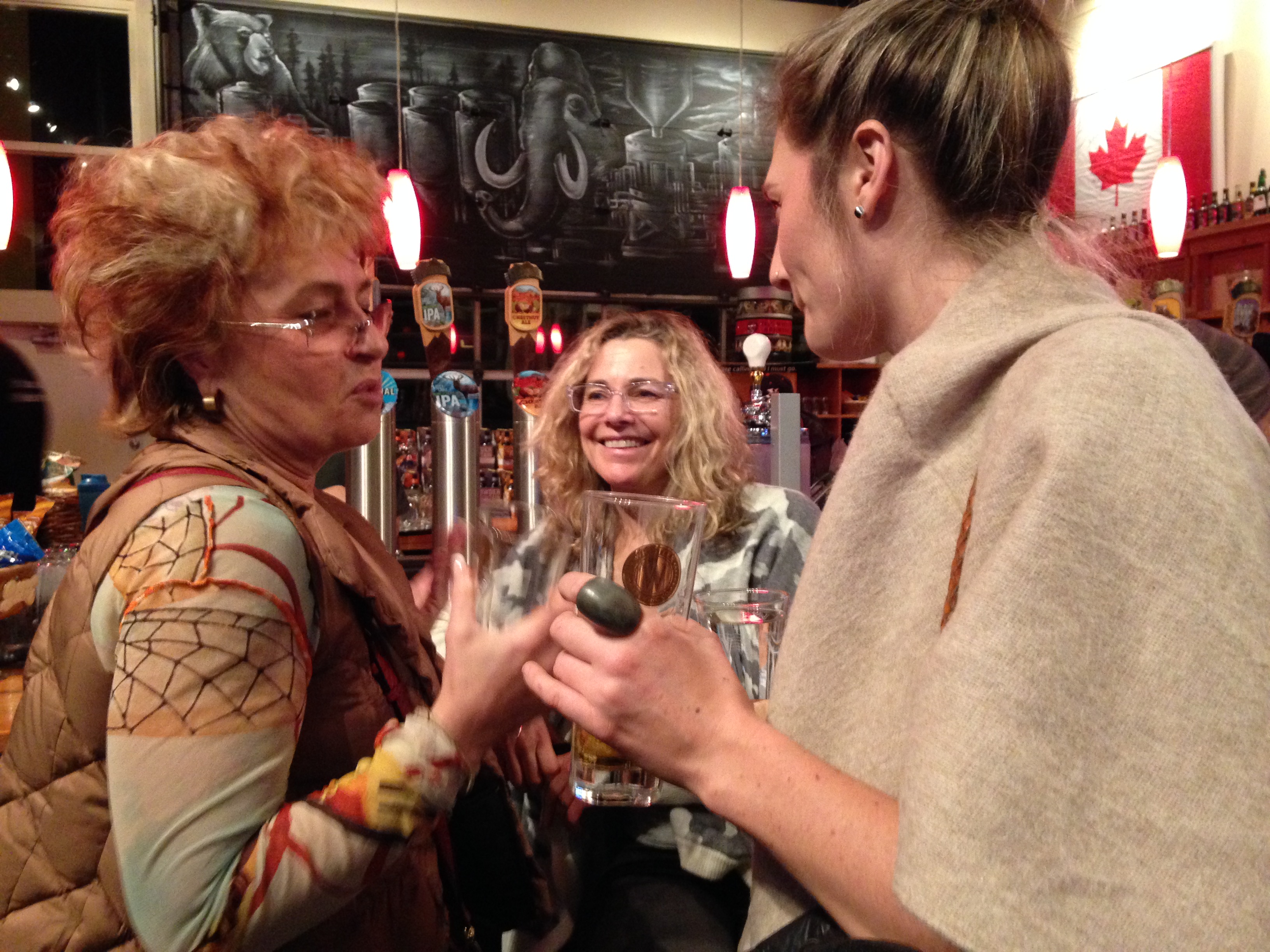 Local beer, local business and a locally based call centre! In a time when everything seems to be outsourced it is key to return to the basics and the Chamber après experience at the Whistler Brewing Company showcased how Whistler's spirit can't be bottled up and reinvesting into our local community will keep Whistler thriving.
While learning about how The Whistler Brewing Company saw greater success after returning to brew beer at home in Whistler I reflected on our own call centre. All Whistler.com call centre agents are based in Whistler and can really express their daily enthusiasm for all things Whistler over the phone to our guests as they book their accommodation and sign them up for ski lessons, snowmobile adventures and dog sledding.
Looking around the room it was fantastic to see Etienne of Sitka Whistler Renovations and his wife Sarah Morphy of MacDonald Reality, with Seeds Consulting Diana Mulvey drinking in the all the details as the brew master described how the carefully crafted beers are made right here in town!
His carefully crafted beers give us Whistlerites something to be a proud of and to sip on while we make connections that will create future success for our businesses. I was excited to attend this Chamber Après as my elevator pitch is always well received at these events. I sell accommodation, activities, lift tickets and transportation to groups of ten or more. Whistler.com is a one-stop shop booking memorable corporate getaways, school groups, stags and sporting groups. The Whistler.com call centre is always ready to help for people booking individual or family trips.
I drain my glass and contemplate another, as there are others in the room that I have not yet met. I again remember the key to Whistler, the locals! The local beer, businesses and travel agents that make all experiences memorable for ourselves and our guests! Whistler.com is proud of our commitment to the community as all of our profits are reinvested into the marketing engine of Tourism Whistler to ensure the success of us all.
Drink up, it has been a successful year!
Jenny Pedersen
Group Sales, Specialist
Whistler.com