After the Après – Member Event Blog
Brandy & Board Games Presented by Thornhill Real Estate Group
January 14, 2016
By: Chamber Après Tribe Member, Andrew Daly, RTown – Whistler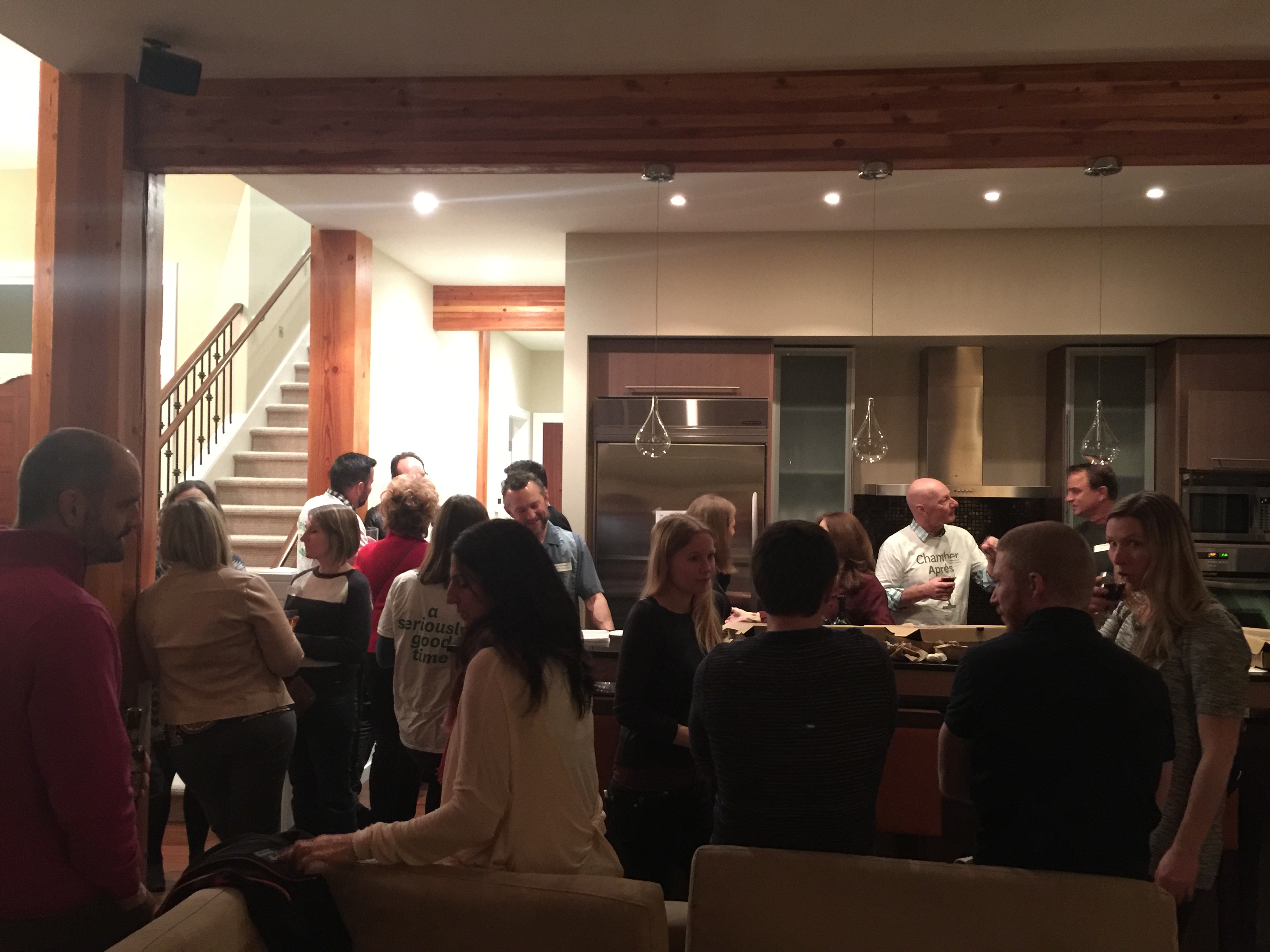 If you had told me a month ago that I'd be going to a networking party in a beautifully appointed home on Whistler's West Side hosted by
Thornhill Real Estate
with an access to unlimited pizza supplied by the one and only
Creekbread
and endless beer and wine, I probably would have looked at you sideways. But that's the exact scenario I found myself in tonight at the third Chamber Après of the season and the first of the year.
That all sounds great, but the best part was the turnout. There were so many good conversations taking place it was hard to hear one another above the verve that emanated across the room. It was the perfect mix of local business owners and representatives keen to meet new people, tell their story and learn more about their Chamber counterparts.
Myself and co-worker Tom Wood were fortunate enough to meet Shannon and James Kirkwood of Kirkwood Consultants. Their business melds well with ours as we work towards the mutual vision to help local businesses succeed. Great people with a fantastic vision.
We also bumped into Jenny Perez of PerezMcKenzie Immigration, responsible for the permanent residency of both Tom and I. Thanks again Jenny and so great to see you!
As the night came to a close I managed to touch base with the host David Lewis of Thornhill Real Estate. It was truly inspiring to hear more about some of the philanthropic ventures he is undertaking. I am sure, that with such Notable priorities he is bound for continued personal and professional success in 2016.
Before wrapping up I must apologize to Lee Carroll and Dee Raffo of Gibbons Group. I forgot the cardinal rule… do not start networking until every person has a drink in their hand. Sorry girls… next one's on me.
Andrew Daly
RTOWN – Whistler
6049058419
andrew@rtown.ca