After the Après – Member Event Blog
Cornucopia Wine Tasting with Basalt
November 8, 2016
By: Chamber Après Tribe Member, Tess Evans, Human Resources Consultant with HR Galaxy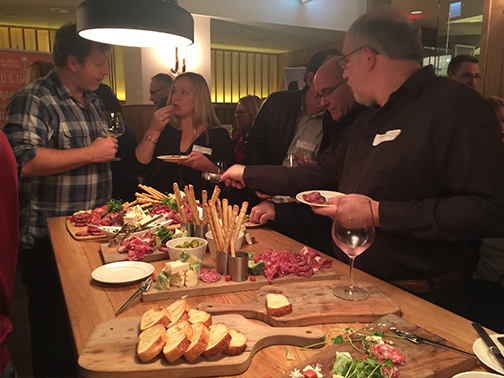 What a terrific time had by all at Basalt this past Tuesday night! It was a sold out event filled with delicious wines and an unbelievable spread of charcuterie. The wide range of wines we were all tasting, from Chardonnay to Cabernet Sauvignon were exquisite. Basalt really pulled out all the stops and I'm thrilled to have been there as a Tribe Member with the Chamber.
It's funny that a year ago I was pretty nervous walking into a full room of networking folks but now, with the help of the Chamber, the networking is made easy in the same way as how they "make business easy" for its members.
Networking seems so nerve-wracking but really what I've come to learn is that when given the opportunity to talk to other business and community people they are all easy to talk to. Conversations run from business challenges to the soggy weather to which sport are you most likely to teach your friends!
Thank you to the Chamber and Basalt for this event – looking forward to the next one with FORLiSE on January 5, 2017.