After the Après – Member Event Blog
Escape! Whistler
March 3, 2016
By: Chamber Après Tribe Member, James Kirkwood of Kirkwood Consulting Group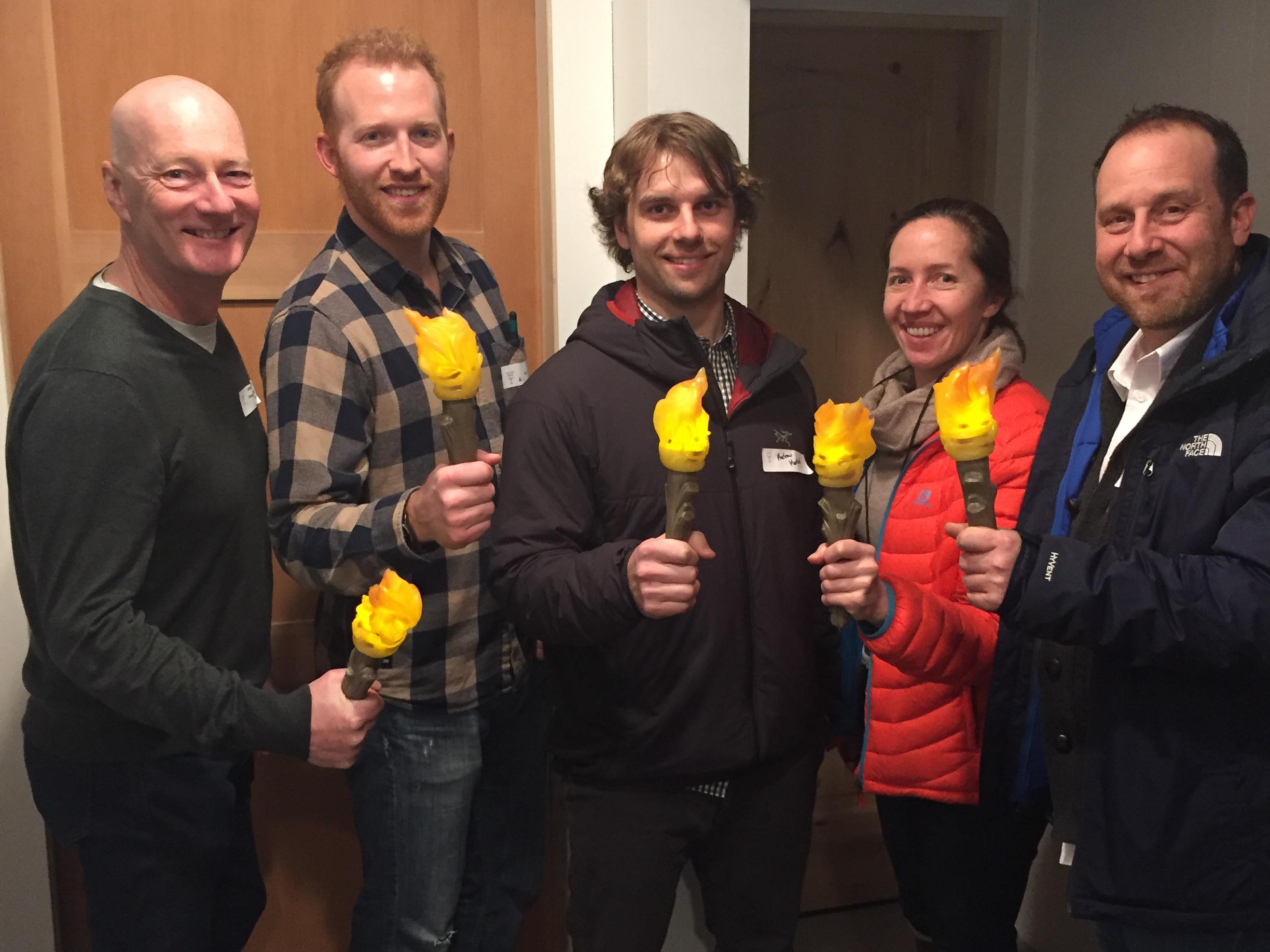 This was no normal networking event by any means. Most networking events I attend, I want to know I can escape within 45 minutes. At this month's Chamber Après, this was the challenge for everyone on arrival. Don't think for a second that nobody wanted to be there, this event sold out in record time.
Held at Escape! Whistler in the Hilton Hotel, the guests were greeted by the ever so friendly Chamber staff Sarah, Mecki, Melissa and Nicola. They worked the room as they do so well, introducing everyone in attendance that make up our vibrant business community.
After meeting several new and old faces in the room while sampling the food and drinks, we were passed a torch, a stopwatch and our final instructions by one of the owners and creators of Escape! Whistler, Kori Klusmeier. We were then split into groups before embarking on an adventure that you could not help to be a little apprehensive, curious and suspicious of what was to come.
All of the Chamber Après events give you the opportunity to meet businesses that love where we live and are passionate about what they do. For me as a Business Consultant I find these events to be inspiring, motivating and an opportunity to mix with like-minded entrepreneurs. Business owners in Whistler are sincerely interested in what each other are involved with and want to know how they may be able to help. I always leave feeling that it was time well spent, developing new connections and gaining fresh ideas. On this day, at this event, the conversations were going to have a new twist.
What was different about this night was that we were to be locked into a room, in our case it was the Lost Tomb. Our random team of explorers was made up of Nick Papoutsis and Derek Lewis from Blue Shore Financial, Andrew Mather from BDO, Shannon and myself (James) from Kirkwood Consulting Group. Nick chose the right door to go through to begin our adventure.  Right off the bat, Derek proved his ability to seek till you find, paying attention to the rules of the game. Andrew quietly observed and presented unseen solutions that would crack the Da Vinci code.  A team building exercise that reveals how each member of a team performs under pressure and the power of collaboration to get a favourable end result.
Without giving any secrets away we did escape the Lost Tomb in under an hour as did all the others on their individual adventures. They had been either taken prisoner by a gang of ruthless pirates or buried in a massive avalanche that sealed the front door of their ski cabin. Sounds confusing and intriguing? It definitely left something to chat about as we mingled later. I will be recommending this to my clients as a great team building activity.
We are so lucky to have such an amazing array of activities like this that challenge all our senses right at our doorstep. For me the best thing is getting to meet the people behind it that make it all happen and the business community that get out there and just do it. Thank you to the Whistler Chamber of Commerce for another epic Chamber Après evening.