LABOUR SURVEY RESULTS
Majority of Whistler Businesses Expect to be Under-Staffed this Winter
October 8, 2020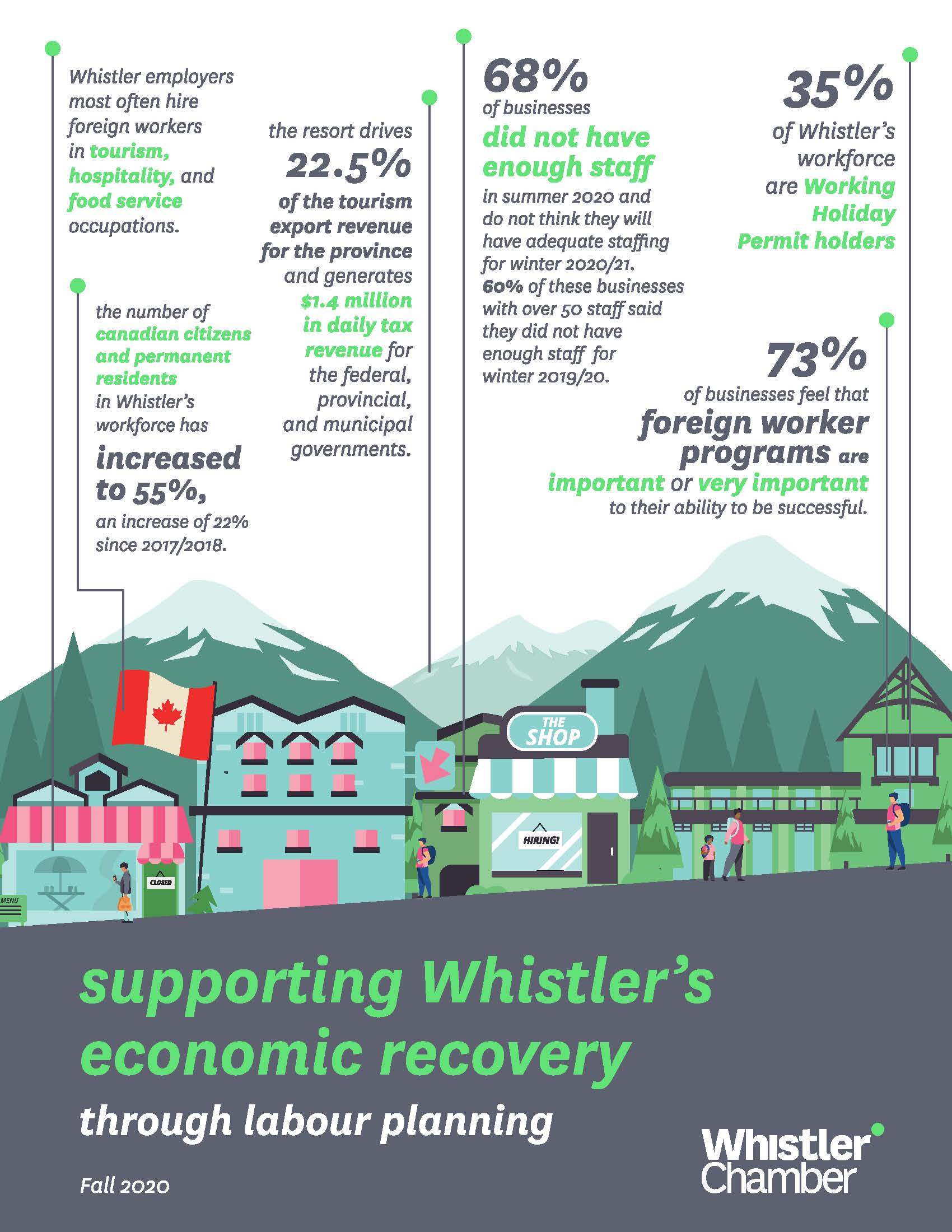 Whistler's labour shortage has persisted through the COVID-19 pandemic and is expected to continue into the foreseeable future.  Despite an increase in Canadian recruitment, 68% of Whistler businesses with 50 or more employees did not have enough staff in summer 2020 and do not think they will have adequate staffing for winter 2020/21.  To support these businesses the foreign worker programs must become more inclusive to match Whistler's hard-to-fill positions.
These findings are the result of the Whistler Chamber's Labour Survey, which collected responses in September 2020, using the BCMindReader platform.
Prior to the pandemic, Whistler businesses say that less than half of applicants looking for work were Canadian or have Permanent Resident status.  With a lack of Canadian applicants to fill the available jobs, removing or restricting foreign worker programs will only create more employment vacancies that cannot be filled.
While continuing to focus on domestic hiring, to aid recovery, employers in Whistler will need improved access to Working Holiday visa and other foreign worker programs.  Programs such as the BC Provincial Nominee Program will need to reverse the exclusion of occupations in the tourism, hospitality and retail industries to meet local business community needs.  73% of businesses feel that foreign worker programs are important or very important to their ability to be successful.
"Foreign workers play a very important role in our labour force.  It's imperative that foreign worker programs become more accessible, affordable and have a streamlined application process.  As the data suggests, foreign workers fill the gap where Canadian's can't.  We need to do what we can to grow our labour pool to ensure Whistler's viable economic growth," says Melissa Pace, CEO, Whistler Chamber of Commerce.
Pre pandemic, the Resort Municipality of Whistler drove 22.5% of the tourism export revenue for the province and generated $1.4 million in daily tax revenue for the federal, provincial and municipal government.
The Whistler Chamber continues to share this data with all levels of government to ensure Whistler businesses' voices are heard, and that the right support is available to the community get back on its feet as quickly as possible.
Other Key Findings
Whistler employers most often hire foreign workers in tourism, hospitality and food service occupations
The number of Canadian citizens and permanent residents in Whistler's workforce has increased to 55%, an increase of 22% since 2017/2018
35% of Whistler's workforce are Working Holiday Permit holders
There is an opportunity to grow the participation of Indigenous workers within Whistler's workforce
Top 5 positions filled by foreign workers are Cooks/Chefs, Servers, Restaurants Host/Reception, Guest Services and Supervisor/Managers
"The survey results have provided the Chamber with strong data to support our ongoing advocacy efforts for Whistler's labour challenges. There is an obvious labour gap that needs to be filled to support Whistler businesses. We will continue to push government to implement innovative foreign worker programs. We will also continue to diligently collaborate with our chamber network to focus on attracting Canadians to work, play and live in Whistler and other B.C. tourism based communities," says Melissa Pace, CEO, Whistler Chamber of Commerce.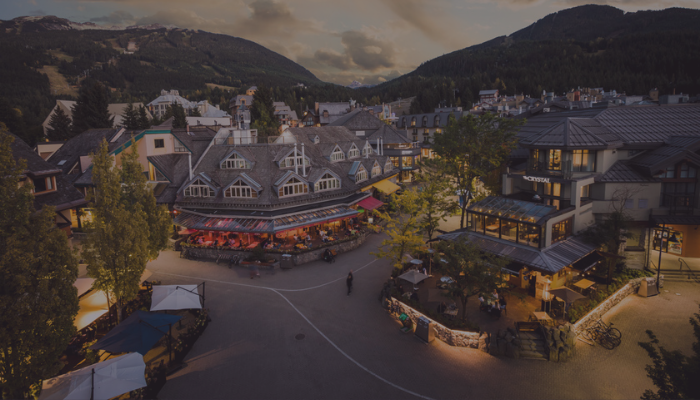 Summer 2023 Chamber Advocacy Recap August 3, 2023 The Whistler Chamber recently welcomed visiting government officials to our resort municipality. Spanning June & July, we invited Members too meet and discuss their issues, updates and opportunities with Jordan...
read more