Member Spotlight: GetintheLoop
October 15, 2021
GetintheLoop is a new business in the Sea to Sky corridor that is looking to make a big impact on the way consumers and businesses connect. By allowing small businesses to offer exclusive deals and rewards on the GetintheLoop app they are able to reach local consumers who want to shop local first.
The Whistler Chamber caught up with Kurt Larson, local franchise owner based in Squamish, to hear the story of how their business came to be and how they aim to support the shop local movement in the Sea to Sky.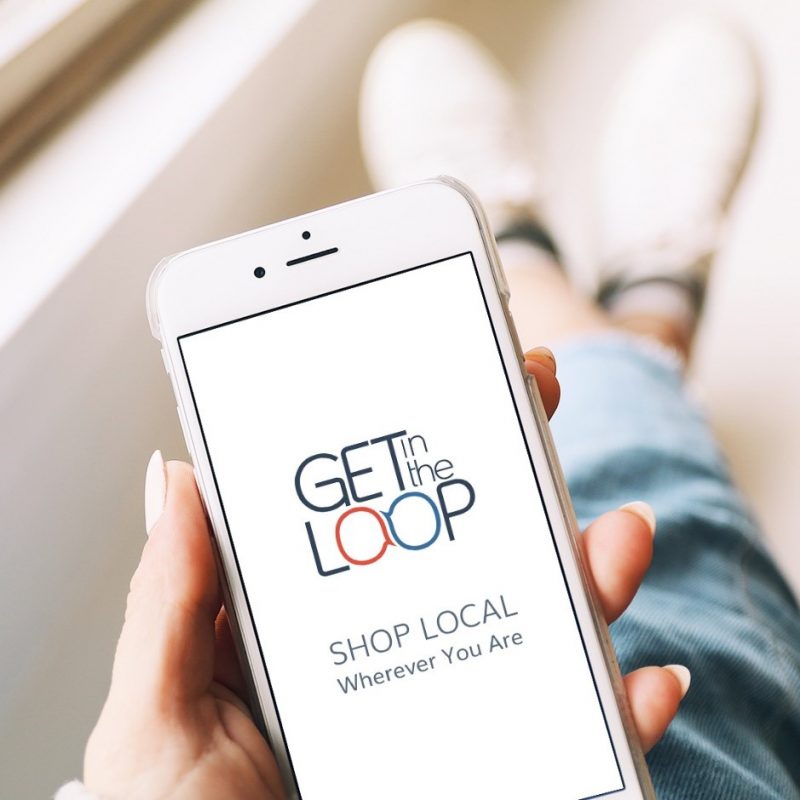 Business Bio
GetintheLoop Sea to Sky aims to make local marketing easy by attracting and retaining customers with mobile offers, events and promotions delivered by using GetintheLoop's easy-to-use platform and dashboard. We are a group of four long-term locals who are all about giving back to this amazing place we live: Rebecca Bowie and Evelyn Schellenberg are lead on social media and marketing duties, while Sally Haynes and I take on servicing/offers and sales.
What is your business' purpose?
GetintheLoop is Canada's leading Shop Local Community platform. We provide businesses with an easy and effective way to attract and retain local customers. Members join a free app to receive local offers and rewards while discovering and supporting local businesses.
What makes your business unique?
While we are a national platform, we are locally owned and operated. Our Sea to Sky team are long-term locals that have had roots in the community for well over 20 years. We understand the seasonal nature of our community and will work with our clients directly. Individual businesses can have control over what is promoted on the app, or we can do it for them. We offer the ability to publish real-time offers & digital rewards, so that businesses stay top of mind with their customers, drive return visits, and increase sales through mobile push notifications, e-mail and social media. The GetintheLoop platform also has a backend feature that provides data and analytics on consumer engagement. We offer flexible pricing through platform features that will work with business' needs and budgets. Never has local marketing been made so simple and affordable.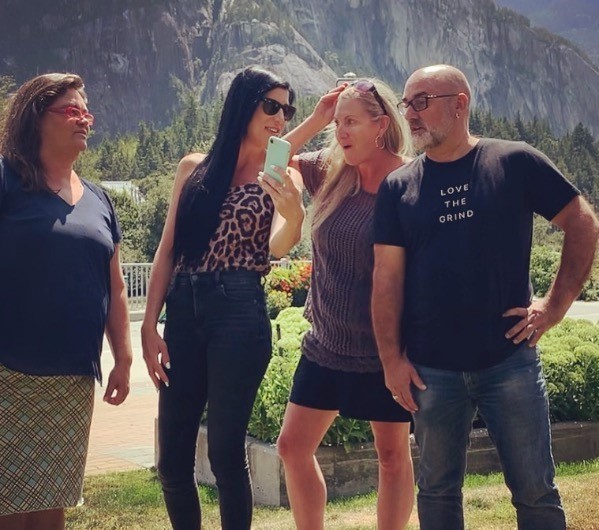 How do your services benefit the Whistler business community?
First, we are physically here to meet face-to-face and work with all businesses in Whistler that are looking to extend their social marketing reach. We can help create personalized offers for each business that is conducive to their needs. Second, we act as an extension of your existing social media. We share your posts, offers and stories on our own social channels, giving you the ability to reach a greater consumer market. We also regularly run giveaway contests that help highlight different businesses and services.
What is your business' vision for the future?
The future is bright! We offer a way for local businesses to connect to the consumer that is modern and trackable. We are the future of marketing and offer an alternative to traditional advertising that is expensive and is not engaging today's consumer. We are a growing and evolving company that is constantly developing new ways to meet the demands of the marketplace.
Additionally, GetintheLoop has just signed a 5-year deal with BenefitHub which is a portal that gives employees of larger businesses (Amazon, Walmart etc.) benefits that the general public cannot access. With the BenefitHub agreement, GetintheLoop will now be entering the US market. Up until now, the platform was only available in Canada. In the next few months, we will have access to the US market and GetintheLoop membership and reach will grow substantially.
What do you like most about the Whistler business community?
What's there not to like! Whistler has a unique and tight-knit business community that looks out for each other. Whistler businesses seem to be subjected to constantly changing challenges and conditions not seen in many other places. By uniting and working together, the Whistler business community rises to the challenge and repeatedly overcomes ongoing difficulties. GetintheLoop is locally owned and we believe in supporting local business and giving back to the community in any way we can.
What do you identify as your biggest challenges?
Getting businesses to understand that our platform is not just a discount app or a digital Groupon. We are the new, affordable, digital option that will engage today's tech savvy consumer.
Our other big challenge at this time is getting businesses to meet so we can explain the platform. With staff challenges and increased tourism, getting on calls or meetings is tough, and it's understandable. We are confident that as the fall comes and things slow down, we can meet and engage with more Whistler businesses.
How do you plan to leverage the benefits of your Chamber membership?
The Whistler Chamber is essential to our success. We hope to work closely with the Chamber to connect with local Whistler businesses and utilize the many resources they have available. We plan to attend Whistler Chamber events, with the aim of getting to know local businesses better and make personal connections. In the near future, we will be offering an exclusive deal for Whistler Chamber Members when they partner with GetintheLoop.