Mountain Life Celebrates 10 Years of Mountain Inspiration
September 22, 2016
By: Michelle Ratcliffe

Make business easy — tune in to The Big Idea, a bi-weekly column from the Whistler Chamber of Commerce showcasing a Whistler business innovating in their sector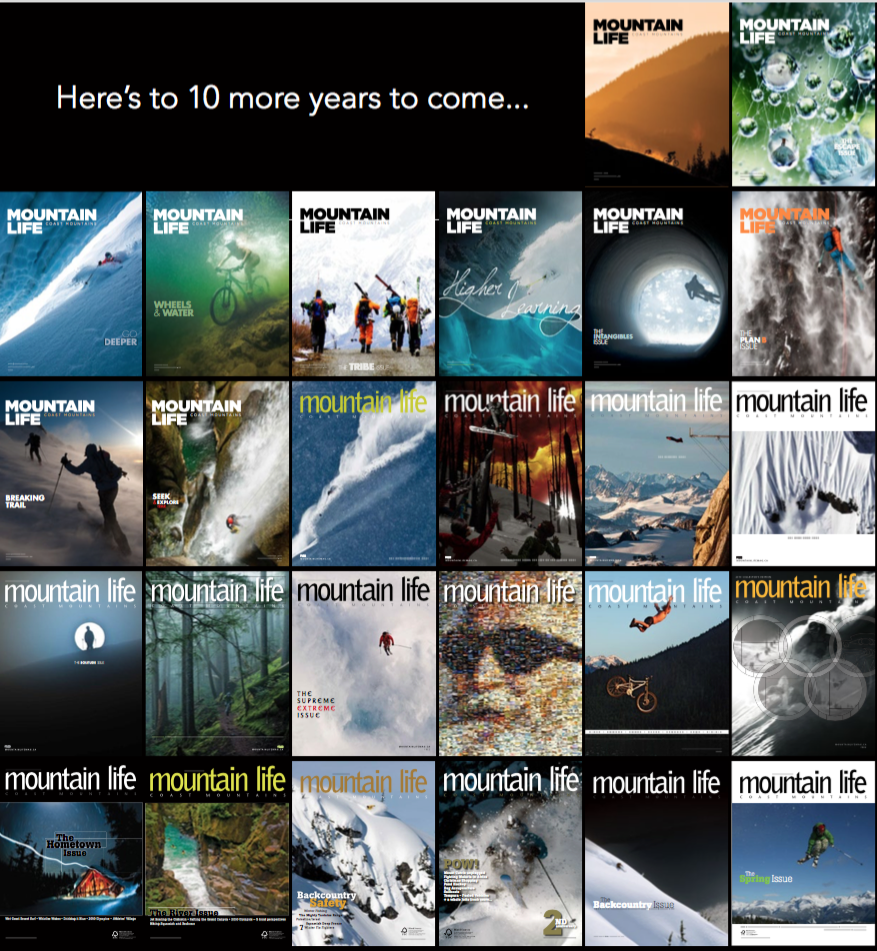 Mountain dwellers – a unique breed who celebrate a passion for adventures outdoors and live life full of stoke for the natural beauty that surrounds them. A life in the mountains is anything but typical. Mountain Life Media has managed to celebrate just that, all while using a time-honoured tradition of quality print publishing. This November, Mountain Life Coast Mountains will celebrate a milestone in the publishing world – ten years. After a decade of success they are a testament to the perseverance of print and while their magazines continue to grow, the media company is bridging the gap between traditional media and the new landscape of digital media. Mountain Life has found a formula that packages their print magazines and website into one beautiful product.
"At Mountain Life, content is king, and it's what drives us to inspire people from all walks of life to get outdoors and have fun doing whatever it is that they're into," said Mountain Life Publisher, Todd Lawson, who is hard at work on the largest issue they have ever created.
A decade of consistently creating extraordinary issues that celebrate the lives-less-ordinary of those who live, work and seek inspiration in the local mountains. For Lawson this has been a fulfilling journey of continued growth and quality content.
Loyaly to Mountain Life
With each new issue of Mountain Life, local mountain communities are treated to a awe-inspiring photography and editorial that stirs the stoke in readers for a new season mountain adventures ahead. The pages of the magazine offer a read that feels authentic and fits it's community. Lawson says that in striving for excellence in the work they produce, authenticity is at the heart of everything they do. This authenticity has created a loyal fan base that continues to swell.
"We've found our niche and they've really supported us along the way," said Lawson.
Mountain Life has been lucky with loyalty from their audience but also in their core crew. This is a team that have been together for a long time and are committed to bringing extraordinary work to the table with each issue. They know the culture and values of their mountain community and their whole team lives these every day.  It's not a culture that is corporately contrived, pure and simple it's the culture of the community they are producing their publications for. In their tight-knit and hyper-talented team, each person brings their own unique expertise and history. Lawson says it's a dream team of writers, photographers and artists that continually inspire those around them and this translates onto the pages they produce.
A community model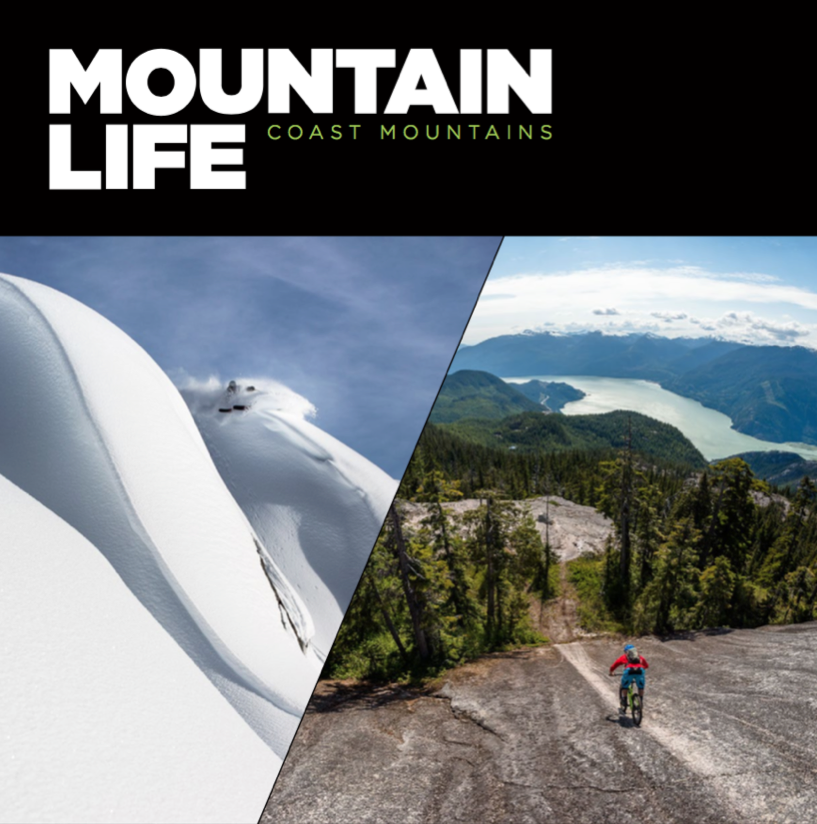 The quality of the product Lawson is rolling out is even more impressive considering the magazine is distributed free of charge. Lawson's advertising structure makes this sustainable.  Lawson describes his model as win-win-win based around community support, explaining that for local businesses who advertise, not only do they build awareness with the readership, they are also helping support writers, photographers and artists in the Sea to Sky while also helping catapult careers in both business and action sport/outdoor industries.
"If you think about it, it's a very healthy business cycle that's really all based around creativity," said Lawson. "Many advertisers have told us that just being in the pages of Mountain Life has elevated their business to a new level and has legitimized their brand, and we couldn't be happier hearing that."
In a community that has a culture of elevating one another and celebrating the achievements of it's talented residents, the magazine's model resonates.
International next steps
What started as a local cult read has seen it's success spread clear across the country.
"We've managed to leverage the popularity and success of our regional print publications into a national brand," said Lawson.
Mountain Life's premium product, the highly respected and anticipated Mountain Life Annual is available across Canada.  Adding to their national offerings, last year they launched the Mountain Life Resort Guide, which Lawson says has generated terrific response from both readers and advertisers.
Reaching beyond boarders is mountainlife.ca which ties at their publications together and brings the Mountain Life brand to a global audience that continues to grow. Lawson and the team have poured ample time and resources into mountainlifemedia.ca and created a digital portal that features fresh daily content that Lawson describes as focused on the incredible diversity that the mountains (and the people that live amongst them) provide.
Lawson on this ten-year milestone:
"In this day and age of one-click consumption and get-it-while-it's hot social media — people genuinely enjoy turning the pages of a magazine. They DO get inspired by staring at a stunning photo and reading a story that means something. Plain and simple, people love magazines!"