New coworking space has Whistler working together
January 2, 2018
By: Michelle Ratcliffe
Make business easy — tune in to The Big Idea, a bi-weekly column from the Whistler Chamber of Commerce showcasing a Whistler business innovating in their sector.
Could a coworking space be a perfect fit for Whistler?
The snowballing trend certainly offers the creativity to suit the town's work-hard, play-hard culture.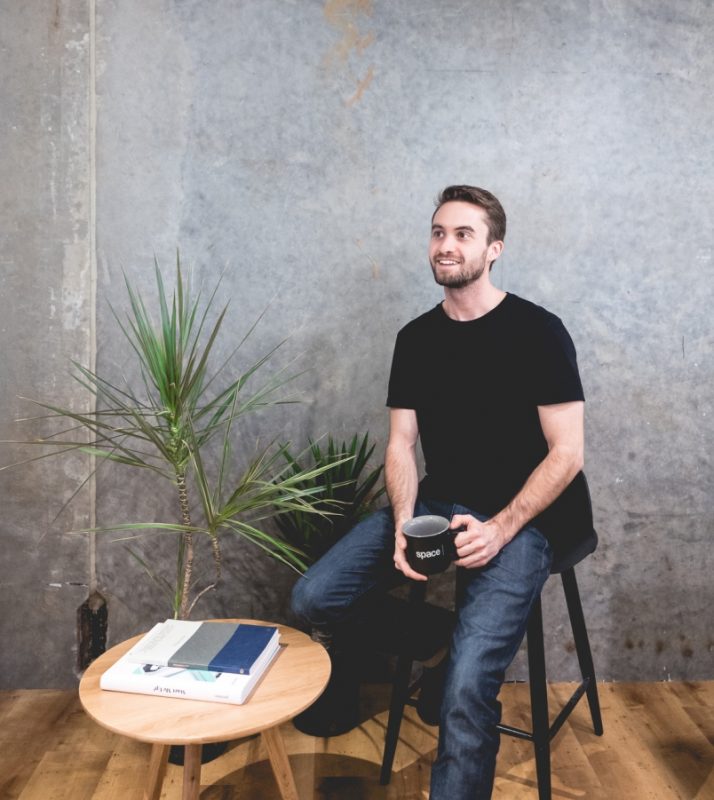 Jamie Lauder is partner and co-founder of Space, Function Junction's new coworking space. He sees the professional potential and has introduced this new business for bright minds to share an inspiring professional environment.
Lauder's membership-based workspace offers versatile domain for a diverse mix of independent professionals, freelancers and remote workers. Space offers membership options, from a personal desk with lockable cabinet available 24 hours a day to desk sharing, or access to meeting rooms and event space.
At any given time a member can work amidst a wide variety of projects and people in a space that accommodates any schedule and above all else, builds a collaborative community with a love for the mountain lifestyle.
"We're innovating work-life balance or as we like to refer to it: work-life adventure. In addition to bringing more adventure into our professional and personal lives, we also believe that presence and mindfulness is absolutely key to building meaningful businesses and relationships," explained Lauder. "Our goal with space is to bring together Whistler's community of founders, creatives and freelancers and give them a platform to build something bigger than themselves, in a mindful and meaningful way."
The place
Setting up shop in Function Junction, Lauder and the team behind Space are cultivating a unique experience that speaks to the mountain community.
"We really lucked out and found a great industrial loft in Function Junction, which we've renovated to capture the essence of Whistler's cabin and mountain culture," he said.
Warm wood, clean neutral walls with vibrant pops of greenery provide a clear canvas for nurturing creativity. Comfy couches and a fireplace offer a cozy setting to get down to business while the shared kitchen and bottomless coffee fuel productivity at oversized tables and desks perfect for laying down large projects and even bigger ideas.
"Space is designed around the minds that fill it and that's where the true spirit of the space comes alive," said Lauder. "We believe that a beautiful space filled with mindful souls can inspire great ideas and encourage big change."
Inspiring events
Aiming to stimulate those who gather at Space, the plans for year one is to embrace the power of partnerships to spark new ideas and build a community beyond business as usual.
Their inaugural mixer offered a night of music and mingling and on Jan. 4, Space is hosting a Chamber Après networking event. Their 2018 calendar is peppered with creative event collaborations with local businesses and influencers.
"We'll be hosting everything from workshops and guest speakers to happy hour socials and networking events. We've got big things planned for 2018, so stay tuned," he said.
Bright minds combine
As most entrepreneurs discover, building a diverse network of people you respect can move mountains. Lauder sees great value in the collective brainpower of many.
"I enjoy surrounding myself with people that inspire me and who I can learn from," said Lauder, adding that he often looks to his peers for guidance.
Connection is at the heart of what Space provides. Members bring unique skill sets they can share with others. And in a town where ski bums regularly mix with tech moguls and local artists collaborate with sport equipment manufacturers, the greatest successes seem to come by embracing diversity and collaboration.
"The community of people who share space is really what make it great. Different perspectives and experiences make for interesting conversations and dynamic group think," said Lauder. "We believe this is the most valuable aspect of space, our community!"
As the limitless dimensions of their name implies, the bright minds behind Space have their inspired sights set sky high. It is impossible for Lauder to contain his excitement for what the future holds.
"Whistler is a unique place that attracts people who fuel their work with play and vice versa," he said. "Work and life can be so much more adventurous and the community of Whistler understands this, we just wanted to create a space for them to thrive together."