Poolside spa services' recipe for employee retention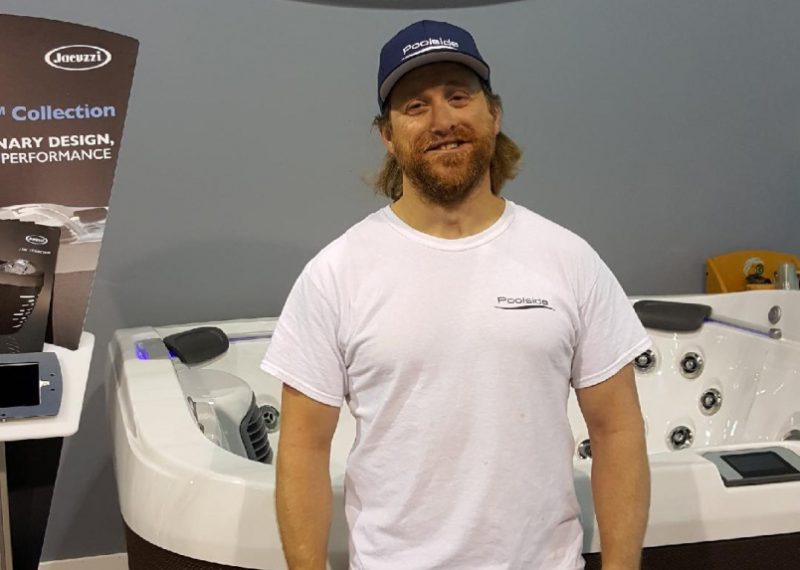 October 23, 2017
By: Blair Kaplan
Make business easy — tune in to The Big Idea, a bi-weekly column from the Whistler Chamber of Commerce showcasing a Whistler business innovating in their sector
Poolside Spa Services, situated in Function Junction, has been in business for many years, servicing from Britannia Beach all the way to Pemberton.
You may even recognize the company's name because they have a distinctive fleet of blue cars that can often be seen throughout the Sea to Sky corridor. About two years ago, Ken Nelson became a partner of Poolside Spa Services alongside Dave Moccia, and together they have worked to build an awesome team.
One thing that makes this local company so special is the low turnover among its staff. In today's economy, where there are a plethora of jobs available, Nelson and Moccia have figured out how to retain their employees and build a solid team.
Providing variety
Each position in the organization has many different responsibilities. Monotonous work could potentially be a recipe for boredom and complacency. What Nelson and Moccia do is try to add a variety of tasks into each employee's work week. Many tasks need to be completed on a weekly basis, so switching things up helps keep what is at hand interesting.
"We try to add variety to the week for our staff whenever possible.  Most of our staff have repetitive jobs and sometimes work in less than ideal conditions," said Nelson. "We try to spread out different or more challenging jobs like installs or deliveries to break up the work week."
Engaging the team
Nelson knows that Whistler is a magical place, drawing people from all over the world who share a common love for the mountains. Often when in town on a working holiday, people seek employment to suit their schedule and not necessarily based on their education or background.
Nelson understands that so many people have moved here for lifestyle reasons, but often bring impressive professional backgrounds with them — many from other countries. They potentially have different experiences than the person in charge. These experiences can help improve the quality of service while enhancing the brand's reputation.
"Rather than tell staff what to do all the time, try to ask their opinion on how to tackle a problem. If you consider their input, sometimes you discover ideas you previously hadn't thought of, or at the least, it helps to explain why you want it done a different way," explained Nelson.
Making time for fun
For Nelson, it's important to remember that when a lot of the workforce are here on a working holiday, it usually means that they want to do more than work the whole time they're here. He believes if you can figure out a way for your team to both work and play, it could be the formula that results in employee retention.
In addition to making sure that staff members have a balanced schedule, it's important for the Poolside team to have fun together. By planning events and spending time together in a social setting, it helps show that they care while simultaneously building loyalty.
"Poolside offers a four-day work week and tries to have one staff function a month. A four-day work week allows for more time to play. For staff functions, we have done everything from poker and hot tub nights to sledding tours to glow disc golf to escape rooms," Nelson shared.
By having frequent staff functions, he helps keep his team motivated and helps them build relationships with one another.
Nelson's final thoughts on Poolside Spa Services' people culture: "Your business is only as good as the people on the front lines.  If you care for your staff, they are more likely to care for your customers, and you will be more successful."
Link to Whistler Question article: http://ow.ly/VJRnm