Reviving the art of sewing
November 7, 2017
By: Blair Kaplan
Make business easy — tune in to The Big Idea, a bi-weekly column from the Whistler Chamber of Commerce showcasing a Whistler business innovating in their sector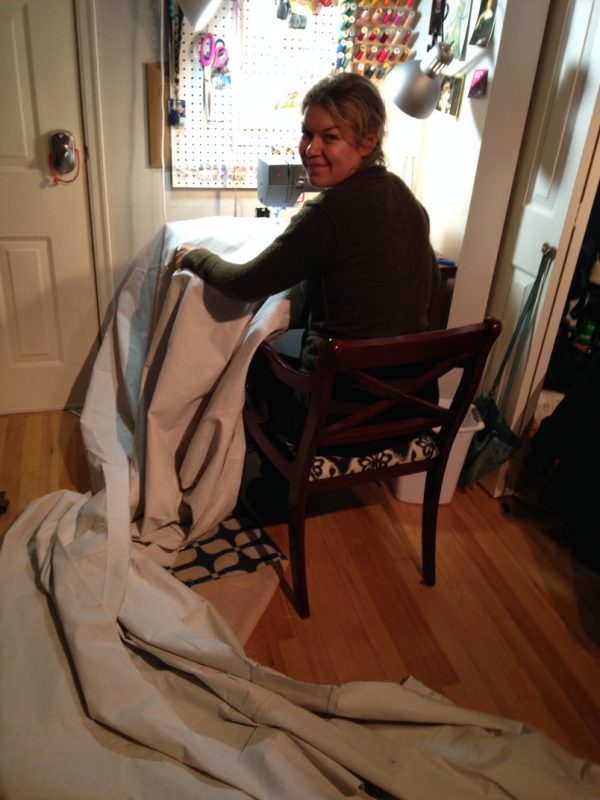 Sewing has been around for thousands of years.
With the ease of shopping, online shopping plus the affordability of new clothes, fixing old and worn out clothing was a thing of the past — until recently.
Barbora Vanickova, the owner of Whistler Sewing Services, has created a business to help us salvage our favourite jeans, keep our jackets out of landfills and breathe new life into our furniture. She saw that there was a need for this service in Whistler, stepped into the world of entrepreneurship and her company was born.
Vanickova is actually doing something that is a relatively basic concept. She fixes items instead of throwing them away. Regardless of how simple mending is, it's not something most people do.
"I want to bring the norm back, and help people and companies give the clothes a longer life and save nature," said Vanickova. "To do that, I need to show my clients what is actually possible and let them discover that there are many ways to repair different types of things. I also want to encourage them to learn how to fix their clothes by themselves and offer products that are made here in Whistler from quality materials."
Repair and reuse
Vanickova feels that people in Whistler are very involved in protecting nature and the community has had a positive reaction to her business goals of reducing waste. The Whistler community cares about the environment and they are trying to find ways to protect it. Whistler Sewing Services not only helps individual community members, but also helps local companies save both money and the environment.
To do this, Vanickova works with local companies to fix uniforms and furniture in lieu of replacing these items. For each item that is fixed, that's one less item that ends up in a landfill.
"My goal now is to let the big companies know how Whistler Sewing Services can be useful for them, to help repair their uniforms, their decor, sofas, benches. I do it the easiest way possible. I talk to people about what I do and come up with ideas how to help. Most of the individuals and companies are coming back to me," said Vanickova.
Spreading knowledge
By sharing her skillset with the community, and teaching those who are interested how to sew, she helps inspire others to fix their own items. Vanickova is now offering sewing classes to those members of the community who want to learn how to repair their own belongings.
"I started offering sewing classes. People can register and join us some of the Thursdays in the beautiful 81space in the Summit Lodge. In nine classes they will be able to learn all the basics they need to fix their clothes and create a simple project. You can find the schedule on www.whistlersewing.com," Vanickova explained.
Creating a reusable product
The holiday season can lead to a lot of waste with the amount of wrapping paper and gift bags that are used, but Vanickova came up with a solution. She's created an environmentally friendly and innovative way to give presents that can be used this holiday season and throughout the year.
"I started to create my own products. You can find me at the Christmas market," said Vanickova. "I will be offering a collection of fabric reusable bags. Not only are they super cute, but you don't have to fight to wrap odd shapes of presents anymore. These bags will save tons of paper, as you can use them over and over every Christmas and during the year."
Vanickova's advice to entrepreneurs
"If you keep working hard, delivering great service and charging reasonable rates, everything will come to you. If you are just kicking and struggling to achieve some goal you set up without looking around and caring about others — you will not go anywhere. The people who need your help today will return the favour in the future."