Service excellence takes Whistler to finals of World Chambers Competition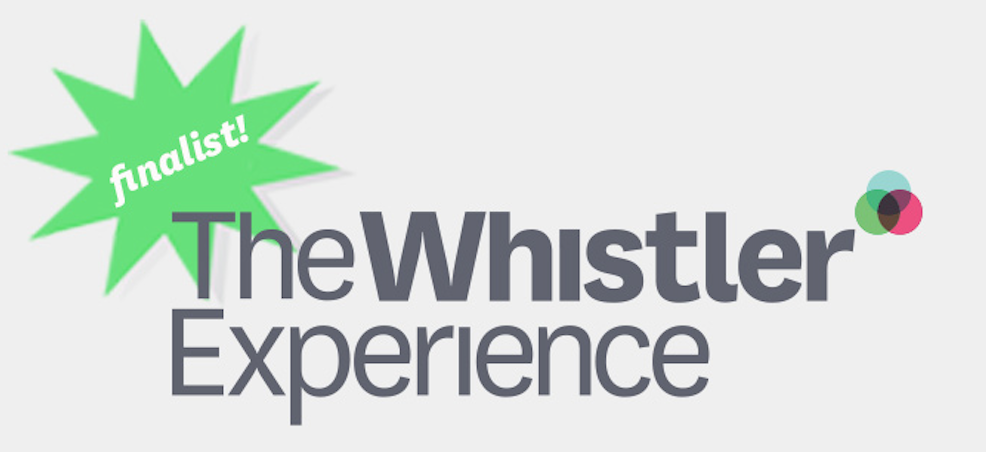 August 1, 2017
By: Michelle Ratcliffe
Make business easy — tune in to The Big Idea, a bi-weekly column from the Whistler Chamber of Commerce showcasing a Whistler business innovating in their sector
In any other week, this space offers me the privilege to share new ideas, big projects and innovative achievements in our thriving local business community.
I hope you will forgive me if it seems a tad self-indulgent, but this week I want to share a deeply meaningful achievement for our Whistler chamber team.
Your chamber just received the exciting news that we are a finalist for "Best Education and Training Project" at the World Chambers Competition for our Whistler Experience program. This is truly a milestone achievement for our small but mighty team.
Being selected as a finalist is an honour that positions us alongside the world's most innovative chambers and shows what we are capable of achieving when we have the strength of our community behind us.
The Whistler chamber was selected from a global pool of 53 applications from 27 countries. We are by far the smallest chamber among the four finalists in our category. The Whistler chamber finds itself standing shoulder to shoulder with enormous institutions such as the Hamburg Chamber of Commerce, Germany's oldest, which has over 150,000 chamber members and more than 250 staff.
We have seven staff.
We could not be in such a position were it not for the way this community has embraced the Whistler Experience program. What started as a training initiative has snowballed into a community movement embracing service excellence.
Developing a community of leaders
The World Chambers Competition showcases chambers, both large and small. The "Best Education and Training Project" category, where the Whistler chamber finds itself, celebrates those who are developing capacity-building services to fulfill the unique needs of their respective communities.
We work hard to develop the knowledge and skill level of our youthful workforce, those rising into managerial roles as well as pioneering entrepreneurs growing their businesses. The Whistler Experience program allows us to do just that, aimed at offering the business community a different kind of training to build a resort of leaders. The program is designed at all levels to give leaders tools to support and develop their teams so they can sustain excellence.
Making small business strong
The Chamber's Whistler Experience program has dramatically enhanced our capacity to drive the advancement and success of small enterprises.
By leveraging a partnership with the University of Victoria's Gustavson School of Business to bring world-class education to the local business community, the chamber is able to make exceptional training available to its members, even those with limited training budgets.
The program allows us to bring excellent content taught by leading professors. We are also able to provide tools like the Recruitment and Retention Toolkit and the Whistler Experience Secret Shopper Program, which make it easy for businesses to take what they are learning and implement this for direct effect in their business.
Taking the global stage
Earning a coveted spot in the finals means that Whistler Chamber CEO, Melissa Pace will present on our Whistler Experience program before a live audience of chamber and business leaders at the World Chambers Congress, Sept. 19 to 21 in Sydney, Australia.
Up for grabs is a cash prize and global recognition from our chamber peers, but the true honour is the opportunity to share our inspiring business community with the world.
The Whistler Chamber is taking on the best of the world in this competition, but regardless of the outcome, we get to share our service philosophy. We believe that investing in your team will not only give your staff a world-class skill set that serves them for life, it turns customer service into an incredible competitive advantage.
Investing in your team will boost a company brand, build a strong corporate culture, drive higher sales and ultimately, create a thriving community of business leaders.
The award is a distinction for those who prove that investing in education and training can make a world of difference and we are honoured to serve as a champion of this message.
As our Whistler Chamber CEO, Melissa Pace said, "Being honoured as a finalist is a true testament to the passion and dedication our business community has to achieving globally recognized service excellence."
Link to Whistler Question article: http://ow.ly/VJRnm