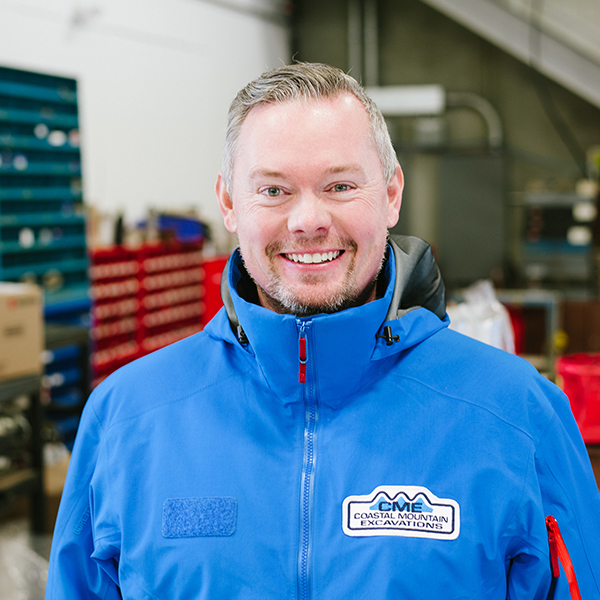 ---
Matt Woods
President, Director
Coastal Mountain Excavations
I would very much like to be considered as a new member of the Board of Directors of the Whistler Chamber of Commerce.
As a born and raised Whistlerite and someone who has decided to raise my family where I grew up, and being an owner of a second-generation business that was founded in Whistler in 1977, I believe I can offer a unique unique perspective on the business landscape and in particular the construction industry.
I feel that the construction industry industry here locally has not been well represented in the local government to date, and I really believe that I can help with that. The construction industry employs a lot of local workforce here and it's a very critical part of the future success of Whistler moving forward. From the housing crisis to Whistler constantly reinventing itself to be at the leading edge of tourism on a global scale, the Chamber require someone with a construction and development background.
As a person who owns a business here I know firsthand how difficult it is to attract and retreat retain key team members in Whistler in the unique challenges we are faced with keeping good people in this valley for the long-term employees stuff of nearly 100 people now and as we continue to grow those charges are only getting more difficult on a nearly a daily basis I would relish the opportunity to have an impact on the future of sustainability of business in Whistler.
I am also a member of the Vancouver chapter of the entrepreneurs organization which allows me to access some of the brightest minds not only in the lower mainland but globally as well as world class learning opportunities and best best business practices I'm also in my last year of earning my masters in entrepreneurship from MIT in Boston. I'm highly committed to learning and growth on both a personal and business level and would be so excited to bring that to the table here at the Chamber of Commerce.
I want to thank you for your time and consideration on my behalf.