After the Après – Member Event Blog
Tequila Tasting at Mexican Corner
December 3, 2015
By: Chamber Aprés Tribe Member, Stefanie Hostetter, Sales and Marketing Manager, REMAX Sea to Sky Real Estate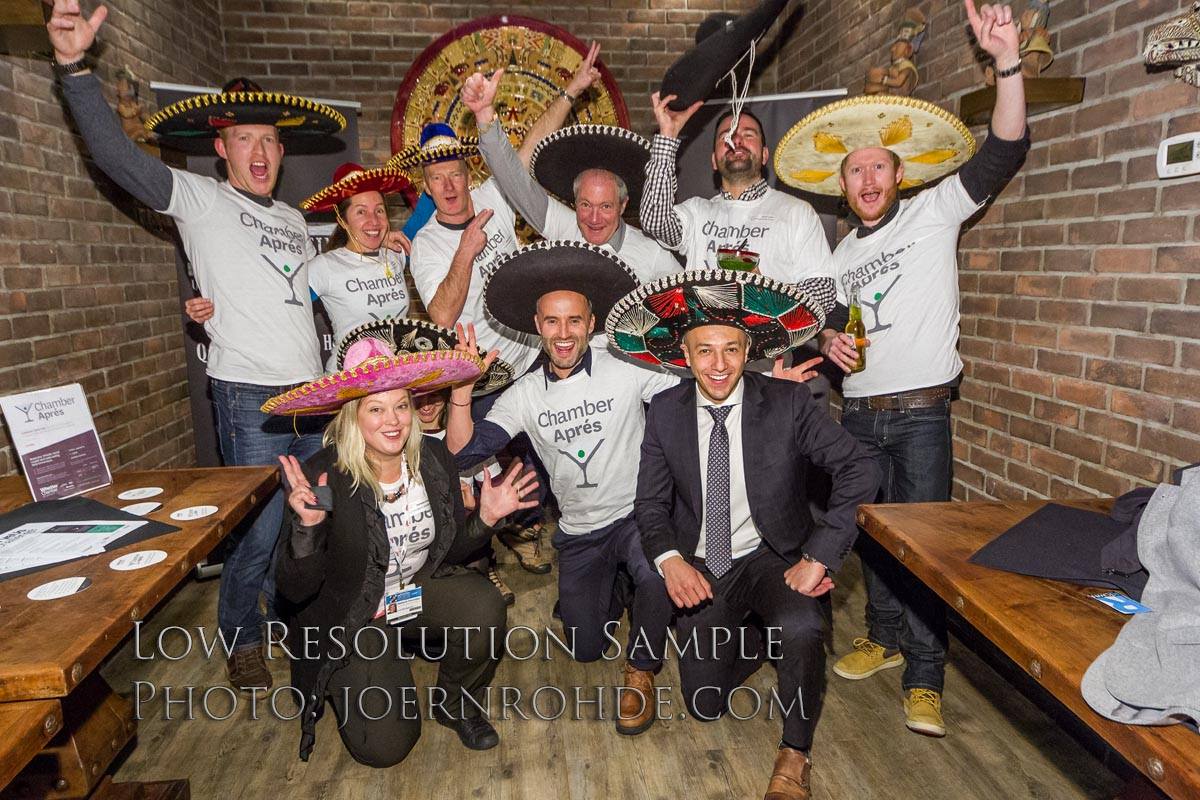 The second edition of this year's Chamber Après series was certainly not to be missed! (I mean, free tequila? How could we not go?). The evening started off with a great explanation of the tequilas we would be tasting. All three varieties were of the Corzo Tequila distillery. We tasted their Silver, Reposada and Anejo, all made from 100% agave. If you love stylish packaging, this Tequila is for you! (And I thought all 3 variations tasted great, too).
If you've ever met me, you know that I have no problem talking to anyone, anywhere, but if you're a bit shy about networking, there is no better way to get the party started than a tequila tasting. (Just a thought for future events…hint, hint). As per usual, the local business owners that gather at Chamber events were fun and friendly, and the networking was great. Pepe Barajas was a welcoming and gracious host, and his staff served up some delicious appetizers, demonstrating some of the items from The Mexican Corner's delectable menu. Joern Rohde took fabulous photos of the evening.
Seeing familiar faces and meeting some new business people in town in an easy, relaxed atmosphere is why we attend the Chamber Après events. We also like to check out venues to recommend to our clients and activities to try for our office social events. Matt Chiasson and I were glad to meet Andrew Daly, who is helping to revive RTOWN, with a different spin and purpose. We got to chat with Chamber Members who are quickly becoming "old friends" and look forward to seeing them again at the next Après.