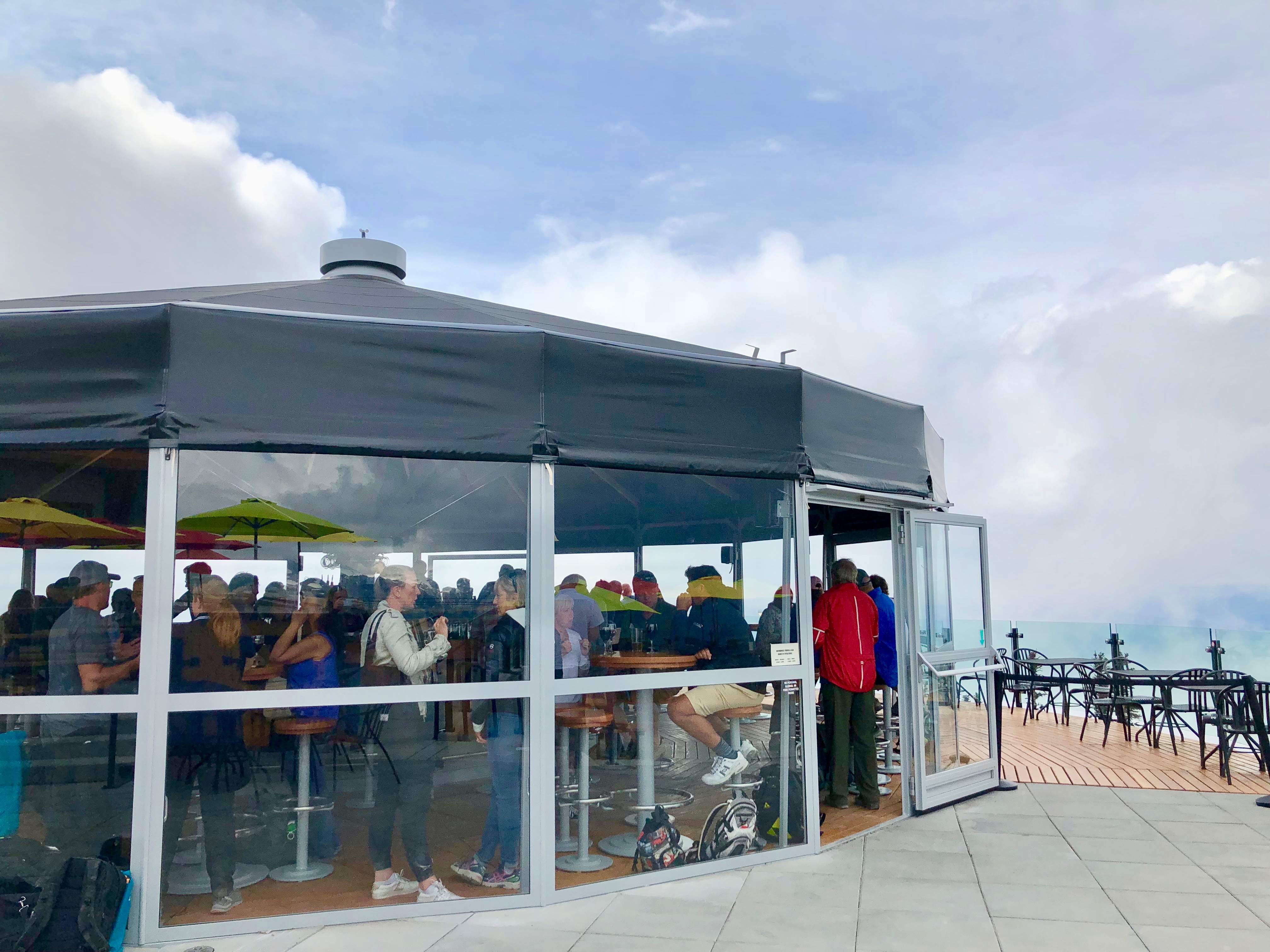 From hot tub parties to sipping on the green, axe throwing or breaking in new event spaces — the Whistler Chamber has it all covered. This year's programming was especially memorable, as each après was delightfully crafted to best showcase the partnering business and their exciting new features and activations.
When I first joined the Chamber of Commerce as a member and representative of Four Seasons Resort Whistler, I hardly knew anyone and the monthly apres events were a great way to connect with other members and be part of a larger conversation. It's now two years later and I look forward to seeing familiar faces, building on friendships I've forged with these Whistlerites and celebrating the collective successes of everyone in the community.
With such a wealth of experience offerings here in Whistler, it's easy to miss something or get busy. But with the monthly Chamber Après, it brings people together to bring focus and support where it's needed. As we all know, together we are better. Each new experience or feature elevates our destination and this place where we live, work and play. I've also had the tremendous pleasure of sharing on behalf of Four Seasons each event – whether it's regarding our new (and very Instagrammable) Patio Camper, summer menu features, Cornucopia programming or even simply introducing a new team member to this intimate group I now regard as my Whistler Chamber family.
Every Chamber Après event maintains a positive vibe and openness, which has made it one of my favourite forums in which to connect. My first recommendation to every newcomer to Whistler – "Be sure to check out the very next Après event! Better yet, become a Tribe Member." The Whistler Chamber team is second to none and I have so much gratitude for all of the opportunities they create. Looking forward to this season's grand finale with Whistler Blackcomb on the mountain!
Stay tuned for details of our next Après coming soon…