Ullr Maps offers digital direction for on-mountain adventures
January 16, 2018
By: Michelle Ratcliffe
Make business easy — tune in to The Big Idea, a bi-weekly column from the Whistler Chamber of Commerce showcasing a Whistler business innovating in their sector.
Those with European skiing roots and Whistler locals have come to know "Ullr" as the Guardian Patron Saint of Skiers, but with the release of Ullr Adventure Maps the old Norse god has extended his reach into the tech space — and onto our smartphones.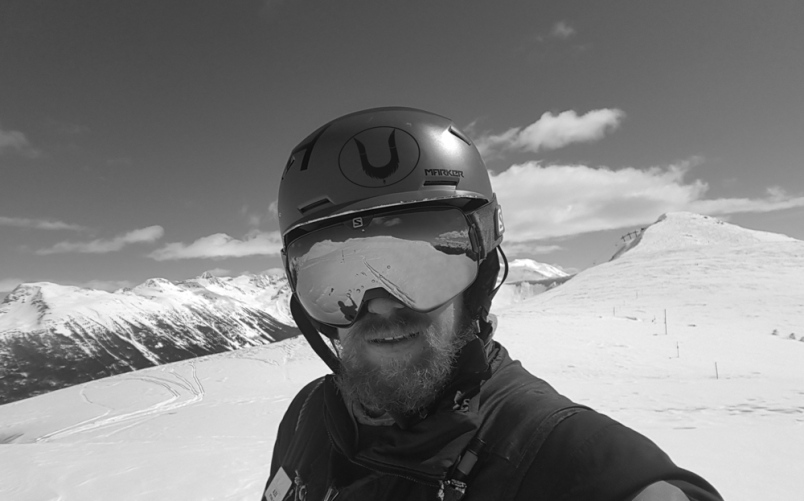 The user-friendly app, launched at the start of the 2017/18 ski season, uses advanced cartography to provide detailed, topographical maps of the mountains with the added bonus of real-time GPS pinpointing.
Where ski hill adventures of the past relied on weathered trail-maps, trust (sometimes misguided) in ski buddies or just blind faith and gravity to pop out in the right spot, users of the new app can use their smartphone to see their surroundings, pinpoint their location and even find their friends.
Professional ski patroller, Alex Hordal, is co-founder and head cartographer of Ullr Adventure Maps. He began creating digital maps to help learn the complex local terrain. Now he's able to share his vision. The first maps released cover Whistler Blackcomb. Opportunities for expansion to varied sports and other locations are poised on the horizon. He describes his big vision as "putting adventure in the palm of your hand by creating the most beautiful, accurate, digital adventure maps for mobile devices."
The full picture
Hordal's maps are designed from the ground up, starting with high-resolution base images then layered with topographic lines and information. It's a commitment that he believes gives him a leg up in his marketplace.
"We excel in consistently providing the highest quality imagery and maps for a variety of adventures," explained Hordal.
With clarity comes confidence. The digital maps are not only easy on the eyes, the hi-res imagery gives a bird's eye view of the environment, making it simple for users to understand their surroundings and distinguish geographical features.
"Our maps combine high-resolution aerial imagery with traditional topographic elements and complex information layers that puts us ahead of our competition, who often rely on artistic renditions or outdated information," explained Hordal, adding that the maps are frequently reviewed for accuracy and continuously updated to ensure they keep up with the evolution of the mountain landscape.
Easy for all
Regardless of your terrain choice, if you're enjoying the local mountains, Hordal believes you can enhance your experience and safety with his mobile app. Ease of use, catering to every user, beginner to expert, is a cornerstone of this company.
"ULLR Adventure Maps creates products that appeal to a variety of customers, catering to the first-time visitors, the weekend warriors, the yearly travellers, locals and mountain professionals alike," explained Hordal.
Keeping access and knowledge of the mountain playground versatile for a variety of users is a key strategy to grow his project.
"We recognize that multiple user bases exist and one of our fundamental goals is catering to everyone through an easy-to-use app," said Hordal.
Word-of-mouth marketing
When mapping out the growth path for this business, all routes lead to the app user.
"Our customers are the reason we're in business. We'll go above and beyond to ensure that their experience is a positive one," he said.
The maps are designed as much for the experts as they are for visitors seeking to navigate new terrain with confidence. Plus, the app has built-in safety and convenience features to pinpoint your location and find your friends fast. Providing a product that is so customer-centric gives Hordal happy customers.
"Word of mouth is a powerful marketing tool, both positively and negatively. We'll do everything in our power to make sure our customers want to talk about our maps," he insisted.
In a town where all eyes are lifted to the hills in search of the next adventure, Hordal has introduced an innovative tool that can be packed in your pocket. Although just starting on his entrepreneurial path, Hordal appears to be on-course for a journey that will scale to impressive elevations. As Hordal says, "Maps are the key to successful adventures."