2016 Working in Whistler Survey
The 2016 "Working in Whistler Survey" was an action item coming out of the Chamber's 2015 Whistler Labour Survey. The survey, for resort employees was conducted from March to June 2016 with a goal to gather actionable intel on employee experiences. The questions focused on the workplace, employee satisfaction and opportunities to attract and retain workforce.
The employee survey provides useful intelligence around how to better attract and retain the staff members that make this place tick – and the results will feed into the lager resort-wide "Recruitment & Retention Strategy" the Chamber has been asked to champion as part of its Economic Partnership Initiative (EPI) accountability..
1,263 employees participated in the survey
45% of participants were age 26-34
Top three participating business categories: F&B, Accommodation, and Activity/recreation
45% of participants worked in their job for less than a year.
Survey Highlights:
Whistler has a "young" workforce (69% under the age of 34) and they come for the work/lifestyle balance
There is a significant workforce churn with 60% of respondents reporting they spent 2 years or less in their current position – yet 66% of total respondents are permanent residents of Whistler.
Work Culture is important to our employees and the majority are satisfied with their work – but there are many opportunities for the community to improve the work experience (from training and mapping out career advancement opportunities to benefits and housing)
There is a cohort of the workforce that feels they cannot sufficiently cover food, accommodation and daily needs.
Access to affordable, adequate housing is a significant challenge for our workforce.
READ SURVEY RESULTS
The Whistler Chamber thanks the volunteer members of their "Recruitment and Retention Committee" for their work on the survey and report.
Marla Zucht, Whistler Housing Authority
Norm McPhail, Resort Municipality of Whistler
Joel Chevalier, Whistler Blackcomb
Sue Adams, Community Member at Large
Bob Deeks, RDC Fine Homes
Dean Terry, Tim Hortons
Bevin Heath Ansley, Glades Consulting
Tess Evans, HR Galaxy
Scott Pass, Whistler Connection Travel
Kyle Hannay, McCoos and Rip Curl
James Retty, Arc'teryx & Escape Route
Pepe Barajas, Infinity Enterprises
Josianne Fox, Westin Hotel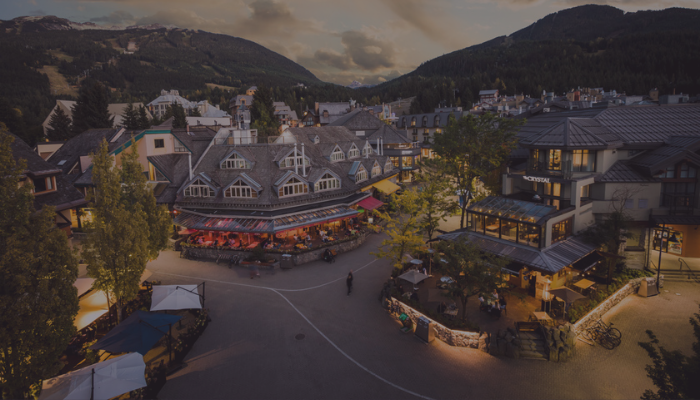 Summer 2023 Chamber Advocacy Recap August 3, 2023 The Whistler Chamber recently welcomed visiting government officials to our resort municipality. Spanning June & July, we invited Members too meet and discuss their issues, updates and opportunities with Jordan...
read more