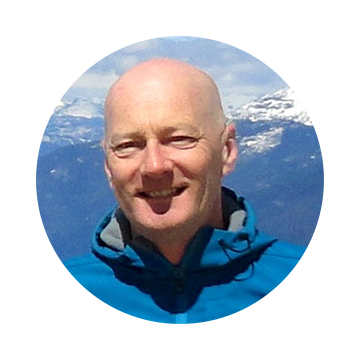 ---
James Kirkwood
Kirkwood Consulting
PEOPLE FIRST – INSPIRE CHANGE – OVER DELIVER. These are the values, commitment and focus that James Kirkwood offers to the local business community and the Whistler Chamber of Commerce. Kirkwood Consulting Group helps local businesses to develop a tailored strategic approach to boost sales, align their marketing plan and motivate sales teams to succeed time and time again.
Recognized as a highly accomplished and experienced sales leader with a record of achievement in Sales, Management and Director roles for the largest Media businesses in Canada and Australia. James has been regularly called upon by Executive Leadership Teams to develop strategic plans to tackle today's markets, develop tomorrow's top sales leaders and give organizations the competitive edge.
He's proud to be an active member of the Whistler business community and excited to be able to share his 24+ years of experience helping all size businesses to grow and prosper in a competitive environment. He understands first hand the importance of work-life balance and the impact a winning culture can have on a business.
Whistler is the leader in resort communities and must continue to lead by example. As all eyes are on Whistler we have the collective responsibility to be innovative and strategic in the decisions we make. To break new ground it is imperative that the Chamber sources the most experienced business minds with a shared vision to support business sustainability, the community and our visitors. I am excited to put my name forward for consideration for 2016 Board of Directors.
Sincerely,
James Kirkwood
Kirkwood Consulting