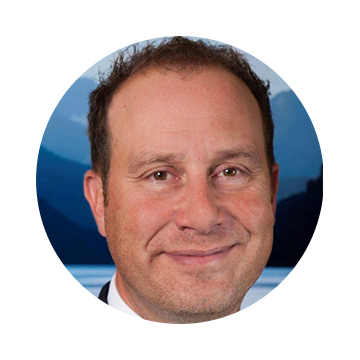 ---
Nick Papoutsis
Community Manager, Whistler & Pemberton
BlueShore Financial
In my professional life my primary passion is helping local businesses and people succeed in their chosen vocation. I've spent my entire 20-year career in the banking industry working closely with local businesses to help them achieve their financial goals. Since moving from Victoria to Whistler in 2003 to work for BlueShore Financial, my role working with local businesses in both Whistler and Pemberton has increased and been very rewarding. Local business owners play an integral and vital role in the economic success of any community, particularly in our Resort Town of Whistler, and it is my privilege to help these businesses along the way.
I am excited at the opportunity to be a member of the Whistler Chamber Board of Directors because I view it as another extension of my profession; where I can apply my business acumen and experience to contribute the betterment of the Whistler community. During my time with BlueShore Financial in Whistler, I have worked on many projects and sponsorships with the Whistler Chamber to help deepen and strengthen our relationship.
Having sat on various committees within the banking sector, and having worked internally with BlueShore Financial's Board of Directors: I have gained the skills and insights necessary to be a successful director for the Whistler Chamber.  Finally, having been in the highly regulated world of finance all these years, I am very familiar and comfortable with the legal and regulatory responsibilities associated with the requirements of the position.
I believe my combination of education, experience and community connections make me an ideal candidate. I would be honored by the opportunity to work alongside other qualified directors, the Whistler Chamber staff, and chamber members to continue the Chamber's excellent work.
Sincerely,
Nick Papoutsis
Community Manager
BlueShire Financial / Whistler & Pemberton Branches