ADVOCACY IN ACTION
Advocacy in Action with MP Patrick Weiler
June 12, 2020
This week the Whistler Chamber held a virtual roundtable discussion with a small group of Members, and we were joined by Patrick Weiler, MP for West Vancouver – Sunshine Coast – Sea to Sky Country. The intention of this meeting was to provide our MP with a full understanding of what's happening for Whistler businesses, in specific industries. This also provided a platform to help inform what the federal government can do to improve the programs already available, and log any additional support needed to sustain and improve the outlook for our business community.
Sectors represented at the meeting were: Construction & Trades, Restaurants, Retail, Not-For-Profit, Accommodation, Transportation and Solopreneurs.
Attendees' main causes of concern:
Uncertainty for team and self, not knowing what is going to happen.
Planning for the businesses future with the uncertainty.
When will the borders open – need international tourism.
New business not being eligible for programs.
Outcome for staff, wages, financial security.
Transportation post pandemic.
Survival, deficit budget, social welfare of staff. 
Managing employees, lay-offs, bringing staff back.
Bridging the gap – temporary relief from CEWS and CEBA. When this ends, where will we be?
International vs. domestic tourism.
"This group represented a really good sample of what other Canadian resort and tourism communities are experiencing all across Canada." Melissa Pace, CEO, Whistler Chamber of Commerce
Our MP began with an update for the group, covering topics such as clarifying CERB outlines to make rehiring easier, extending the wage subsidy, rent relief solutions and work permits. Another important topic was the Business Resilience Service, which offers free advice for small businesses from accountants and specialists.
MP Patrick Weiler's key takeaways:
Extension of CEWS beyond August 31
Revisit a qualification for CERB to get more people back to work
Revisit how CECRA can be accessed by businesses whose landlords do not qualify or who won't apply
Risk Insurance for businesses in particular in the tourism industry around Reimbursements for C-19 re opening costs
Communication around safe inter provincial tourism
Programs with a Longer term vision to allow businesses the ability for longer term planning
Labour issues – with Canadian first, the need for access to TFW and Immigration is still necessary and needs to continue
This meeting will occur again in 4 weeks with the same group, as we work to progress these issues further.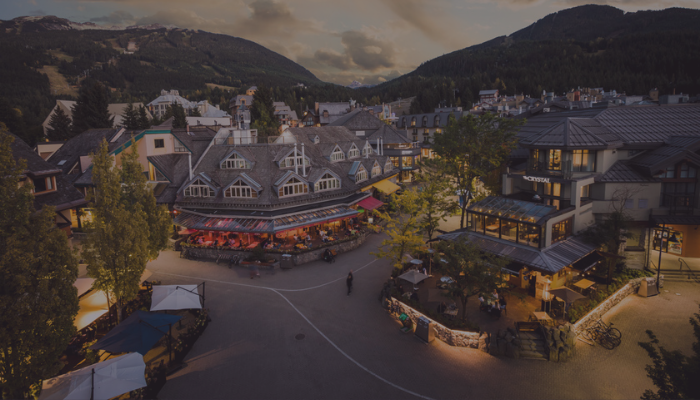 Summer 2023 Chamber Advocacy Recap August 3, 2023 The Whistler Chamber recently welcomed visiting government officials to our resort municipality. Spanning June & July, we invited Members too meet and discuss their issues, updates and opportunities with Jordan...
read more