Latest Annocuncement
Upcoming Changes to Province-Wide Restrictions Announced — March 10, 2022
Due to BC's lowered hospitalization and transmission rates, Provincial Health Officer Dr. Bonnie Henry announced the easing of COVID-19 restrictions, including the lifting of the mask mandate, restoration of long-term care visitation, a drop in capacity limits on faith gatherings, and more. View the full press release here.
 Financial Supports Available for Businesses
Wage & Rent Support
Canada Recovery Hiring Program – This program has been extended until May 7, 2022, for eligible employers with current revenue losses above 10 per cent and increasing the subsidy rate to 50 per cent.
Tourism and Hospitality Recovery Program – Provides support through wage and rent subsidies to, for example, hotels, tour operators, travel agencies, and restaurants, with a subsidy rate of up to 75 per cent. 
Hardest-Hit Business Recovery Program –  Provides support through wage and rent subsidies to other businesses that have faced deep losses, with a subsidy rate of up to 50%.
Local Lockdown Program – This program has been temporarily expanded to include employers subject to capacity-limiting restrictions of 50 per cent or more; and reduce the current-month revenue decline threshold requirement to 25 per cent.
Canada Worker Lockdown Benefit – This program has been temporarily expanded to include workers in regions where provincial or territorial governments have introduced capacity-limiting restrictions of 50 per cent or more.
WorkBC Wage Subsidy Program – The WorkBC Wage Subsidy Program covers a part of employee wages so employers can hire job seekers and provide work opportunities. 
Tourism HR Canada – Propel – Student Work Placement Program – Qualifying employers are provided with a wage subsidy of up to $7,500 for each student hired through the program.
Loans & Grants
Provincial
COVID Closure Relief Grant – The COVID-19 Closure Relief Grant will provide fully funded grants to businesses that had to close due to the December 22, 2021 Provincial Health Officer (PHO) orders.
To be eligible, businesses must meet the following requirements:
View eligibility requirements here.
Federal
Jobs and Growth Fund – Supports organizations in future-proofing their business, building resiliency and preparing for growth. Eligible businesses with fewer than 500 full time employees may qualify for interest-free repayable contributions for up to 50% of eligible costs.
Tourism Relief Fund – Tourism businesses may qualify for financial assistance, including:
Non-repayable contributions of up to $100,000, for up to 50% of eligible costs
Repayable contributions of up to $500,000, for up to 75% of eligible costs
Major Festivals and Events Support Intiative – Major, recurring festivals and events with annual revenues exceeding $10 million may qualify for financial assistance
Recovery Fund for Arts, Culture, Heritage and Sport Sectors – Provides $300 million over two years to support arts, culture heritage, and sport organizations. More information and an application portal will be available soon. 
Highly Affected Sectors Credit Availablity Program – Supports the hardest hit businesses, including those in sectors like tourism and hospitality, hotels, arts and entertainment.
Offers 100% government-guaranteed loans ranging from $25,000 to $1 million
Loans are low-interest and include terms of up to ten years
There is up to a 12-month postponement on principal repayments at the start of the loan
HASCAP is available at participating financial institutions until March 31, 2022.
Covid-19 Safety Plans
Effective as af April 8, 2022 at 12:01 AM, businesses will no longer need a COVID-19 safety plan and they can transition back to a communicable disease plan with guidance from WorkSafeBC.
COVID-19 Vaccination & Policies in the Workplace
Vaccination Policies
Learn how to outline your vaccine policy properly and understand employer considerations in balancing safety with employee privacy and other legal obligations.
Navigating vaccination policies in the workplace is a hot topic for employers and employees. With BC recovering from the COVID-19 pandemic, many employers are considering mandating vaccinations among staff. In this webinar, we are joined by Gale Kim, Associate at Mackoff Mohamed Barristers & Solicitors, and Bryin Munroe, Director of People & Culture at the Westin Resort & Spa, to discuss the implications of introducing vaccine policies in the workplace and how they relate to employer and employee rights.
Proof of Vaccination Resources for Businesses
By order of the Provincial Health Officer (PHO), proof of full vaccination (two shots) has been extended to access some events, services and businesses.
Announced on March 10th, proof of vaccination will no longer be required to access businesses, events and services effective as of April 8, 2022, at 12:01 AM. View the press release.
Safe Screen BC – Rapid Testing Kits for Businesses
Safe Screen B.C. has been developed in partnership with the Ministry of Health and the Provincial Health Services Authority (PHSA) to help businesses across the province access rapid antigen tests and set up onsite rapid COVID-19 workplace screening programs for asymptomatic employees, in support of B.C.'s Rapid Point of Care Testing Strategy.
Safe Screen B.C. provides businesses with the toolkits, resources and guidance needed to access rapid antigen tests and set up onsite rapid COVID-19 workplace screening programs for employees and staff only.
View the Safe Screen BC program overview here.

BC's Economic Recovery Plan
BC's Economic Recovery Plan – Stronger BC, is focused on building better healthcare,  supporting people and families, helping BC businesses and building stronger communities.
Stronger BC is helping B.C. businesses hire and grow in a range of different industries. Their plan helps businesses, adapt and grow through initiatives like helping businesses connect to customers online, and delivering grants to businesses that have lost revenue because of the pandemic. Find a range of Stronger BC resources for businesses here.
Health & Wellness + HR
 Webinars & Virtual Events

Click on the videos below to browse the category playlist and find videos about the topics your need support with.
COVID-19 Business Support
CEO's Weekly Update for Whistler Biz
 Stay Informed
Health Updates
Stay up-to-date on the rapidly evolving situation, by frequently checking provincial, national and international websites:
Business Support
These excellent resources from Canadian organisations will keep you informed, and will help to make business easier for you:
 COVID-19 Blog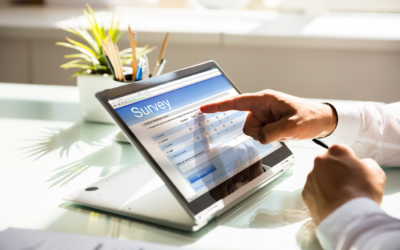 Pulse Check #7 Results: Businesses Optimistic Despite ChallengesJuly 29th, 2021 For the final Covid-19 Pulse Check Survey, the Whistler Chamber and BC Chamber have partnered to collect feedback from the Whistler business community on their experiences as we work...
Contact Us
Whistler Chamber of Commerce, 201 – 4230 Gateway Drive, Whistler, BC
PH: (604) 932-5922 FX: (604) 932-3755
Get Connected
Sign up for our eNewsletter to gain up-to-date info about business, events, networking opportunities, partnerships and more!