COVID-19 Vaccination & Immunization
Proof of Vaccination Information for Businesses
Beginning September 13, people aged 12+ will need to show proof of vaccination to get into certain events and businesses in BC.
The Government of British Columbia has created an information hub with a number of resources to assist those businesses who need to start verifying proof of vaccination.
Download print-ready posters provided by the Province to help your businesses implement the BC Proof of Vaccination Program here.
Download a Whistler Chamber Proof of Vaccination Tip Sheet for local businesses.
Messaging guidance for tourism businesses created by Destination BC is available here
The Canadian Chamber of Commerce has a Vaccine Resource Hub to equip businesses to play their part to get Canada to herd immunity.

BC's Economic Recovery Plan
BC's Economic Recovery Plan – Stronger BC, is focused on building better healthcare,  supporting people and families, helping BC businesses and building stronger communities.
Stronger BC is helping B.C. businesses hire and grow in a range of different industries. Their plan helps businesses, adapt and grow through initiatives like helping businesses connect to customers online, and delivering grants to businesses that have lost revenue because of the pandemic. Find a range of Stronger BC resources for businesses here.
Health & Wellness + HR
 Safety & Expectations
WorkSafe BC
All employers must demonstrate that they can operate safely, and are required under the Workers Compensation Act to ensure the safety of their employees at work.
WorkSafeBC will be there to help all local businesses, non-profits and organizations, and will work with employers and workers through educational materials, consultation, and workplace inspections to help you restart safely.
Employers are required to:
Sectors that have operated during the pandemic may need to update their COVID-19 Safe Plans to fit with updated Health and Safety Guidelines, best practices and resources.
For resources, visit the WorkSafeBC website or call WorkSafeBC's Prevention Information Line at 1-888-621-7233.
The BC Chamber with your Sea to Sky regional Chambers partnered with WorkSafeBC to provide this webinar on workplace health and safety during COVID-19.
Posters & Infographics to Share
 Webinars & Virtual Events

Click on the videos below to browse the category playlist and find videos about the topics your need support with.
COVID-19 Business Support
CEO's Weekly Update for Whistler Biz
 Stay Informed
Health Updates
Stay up-to-date on the rapidly evolving situation, by frequently checking provincial, national and international websites:
Business Support
These excellent resources from Canadian organisations will keep you informed, and will help to make business easier for you:
 COVID-19 Blog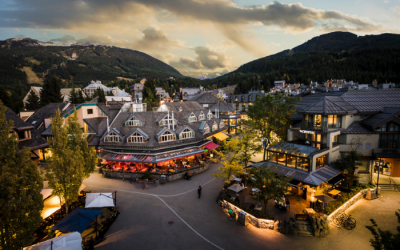 Whistler Chamber Responds to new Health Orders April 22, 2021 On March 31, 2021, Dr. Bonnie Henry, BC's Provincial Health Officer, announced a series of health orders that would have implications across the province. The Whistler Chamber posted a response by...