Pulse Check #7 Results: Businesses Optimistic Despite Challenges
July 29th, 2021
For the final Covid-19 Pulse Check Survey, the Whistler Chamber and BC Chamber have partnered to collect feedback from the Whistler business community on their experiences as we work toward a recovery from the Covid-19 pandemic. This data is shared with all levels of government to ensure your voice is heard, and the Whistler Chamber is always advocating for support through all stages of the pandemic.

Provincial Overview
Recent findings (collected from July 5 – 16 from 680 businesses throughout BC) have shown that most businesses are optimistic about the upcoming year, despite challenges resulting from the ongoing BC Restart Plan. 23 percent of businesses reported that they are in poor or very poor shape, down from 36 percent from the last Pulse Check survey in April.
59 percent of businesses report that access to labour continues to be a challenge, a figure that has increase from 41 percent in April. Despite the challenges, 44% expect their workforce levels to increase in the next 6 months.
Roughly seventy percent of businesses reported making use of at least one form of government support, emphasizing the importance of these measures and their impact on economic recovery. The most popular programs continue to be CEWS (44%), followed by CEBA (38%) and CERS (22%). Businesses noted that more support for wages and greater tax relief would be the most beneficial considerations going forward.
Whistler Findings
Thank you to those who completed the 7th Pulse Check survey.  Here are the results from the Whistler business community (120 participants):

Key Findings – Business metrics
26% report that they are in poor or very poor shape.
71% are optimistic or very optimistic about the next 12 months.
3% report that they have closed or that their revenue has fallen by 100% in the last two weeks. 48% have seen an increase in revenues.
5% report that they expect to operate for less than 3 months given current restrictions, support measures and operating costs. 83% expect to operate 3 months or more.
The most common impacts continue to be decreased sales volume, reported by 77% of businesses, with 16%of businesses reporting that their revenues have decreased by over 25% since mid-June 2021.
58% report increased operating costs, likely due to costs associated with re-opening.
40% introduced or increased online, digital or e-commerce operations.
Key Findings – Re-hiring the Workforce
Businesses report that, currently, staff are working in the following ways:

16% remotely
70% in the workplace
10% both remotely and in the workplace (hybrid)

Post-pandemic, businesses anticipate staff will work in the following ways:

15% remotely
73% in the workplace
10% both remotely and in the workplace (hybrid)
Key Findings – Government Recovery Plan and Support
84% are using some form of government support program. The most useful programs continue to be the CEWS program 70%), followed by CEBA (45%), and CERA (38%).
Businesses note that government support programs would be most helpful if they provided:

More support for wages (58%).
Greater tax relief (34%).
More or more effective rent relief (34%).
Key Findings – Long Term Impact of the Pandemic
Since the beginning of the pandemic, businesses report that the following areas have become more expensive or difficult to navigate:

Access to labour = 78%
Availability of workers = 71%
Cost of labour = 71%
Cost of doing business = 68%
Skill of the labour pool available = 63%
Key Findings – Vaccination Program
83% of survey respondents have already been vaccinated, and 13% plan to be vaccinated.
15% of businesses report that they are interested in implementing COVID-19 Rapid Testing at their workplace – 48% are not, and 30% want more information before making a decision.
 
What are next steps?
The COVID-19 Pulse Check survey results show positive signs towards business recovery for both Whistler and BC as a whole. However, they also confirm that businesses critically need assistance to navigate the province's challenging labour market.
To address businesses' evolving needs, the BC Chamber of Commerce has recently launched seven regional Resource Guides for Small Business Resiliency. These guides provide a tool to help businesses respond to COVID-19 related workforce, workplace and operational challenges.
"It is clear that businesses are beginning to see light at the end of a very long and challenging period." said Fiona Famulak, President and CEO of the BC Chamber of Commerce. "However, it is also clear that they need continued support to navigate through the final phases of BC's Restart Plan. While we will continue to advocate to ensure that the necessary supports are in place, as important will be our collective efforts in the coming weeks to secure our second dose of vaccine, and to be patient with one another as we all adjust and businesses transition to communicable disease prevention."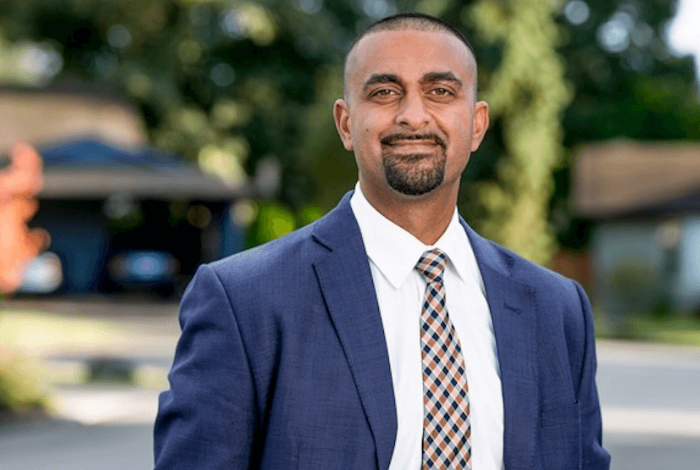 BC Minister Ravi Kahlon Meets with the Whistler ChamberJuly 7th, 2021 On June 15th, BC Minister of Jobs, Economic Recovery, and Innovation Ravi Kahlon joined the Whistler Resort Partners, hosted by the Whistler Chamber, for a meeting to discuss the challenges facing...
read more