COVID-19 RECOVERY SUPPORT
BC Chamber Network Launches Building Resilience to Thrive Program
October 29, 2020
Last week, the Building Resilience to Thrive program, powered by the BC Chamber of Commerce network and UVic's Gustavson School of Business, launched to businesses across the province.  Offered as a COVID-19 recovery certificate, the 6-week program, delivered by award-winning professors Dr. Mark Colgate and Prof. Brian Leacock, will be presented in three cohorts between November and March 2021.  The program will offer relief to businesses, helping to mitigate the negative impacts of the COVID-19 pandemic by teaching them how to adapt their business models, re-engage customers, and adjust workplace cultures.
"We're eager and excited to get this program off the ground at a pivotal stage in this pandemic," says Dan Baxter, BC Chamber Director of Policy Development, Government & Stakeholder Relations. "Building Resilience to Thrive will equip SMEs with the tools needed to strive, build, and create in their COVID-19 recovery effort, and support them as they remodel now for a competitive future."
The Building Resilience to Thrive program, supported by Western Economic Diversification Canada, will focus on the three key themes of Strive, Build, and Create.  The curriculum will help SMEs be the best they can be, build a strong team, and create value with their customers.  Weekly seminars will be supplemented by facilitated Resiliency Roundtables to bring local SMEs together in smaller groups online and offline to anchor and support the curriculum.
"This program is an incredible resource for Whistler businesses as our community continues to adapt and our collective focus shifts to recovery. Being able to offer a program with such high-caliber facilitators and content, at such a minimal cost is something we are very excited about," said Melissa Pace, CEO of the Whistler Chamber of Commerce.
The 6-week program will be offered to individuals at a minimal registration fee of $35.00 per participant for Chamber Members and $70.00 per participant for Future-Members, to ensure cost isn't a barrier during the pandemic.  To continue to support the advancement and growth of SMEs in the province, registration revenue specific to each region will be attributed back to the regional Chamber for serving SMEs in BC.
"We are excited to share the leadership knowledge and tools as well as build the emotional resilience to overcome the current unprecedented economic and socio-demographic challenges," says Dr. Mark Colgate, Professor of Service Excellence at UVic's Gustavson School of Business
The program was born out of a recent survey conducted by the BC Chamber of Commerce and its C19 Task Force of local Chambers.  The Chamber Check-in Survey identified that 59 percent of Chambers in the network ranked a grant related function or service focused on COVID-19 recovery as the best help their organization could receive to stay viable through 2020. Pulling from this insight, the BC Chamber of Commerce, in consultation with the C19 Task Force, submitted a $500,000 proposal to Western Economic Diversification Canada.  After a successful submission, the Building Resilience to Thrive program was established.
The program will be offered on the following dates:
ROUND ONE: November 3 to December 8
ROUND TWO: January 12 to February 16
ROUND THREE: February 24 to March 31
Businesses who would like to register for the program can do so at whistlerchamber.com/events/details/online-training-building-resilience-to-thrive-program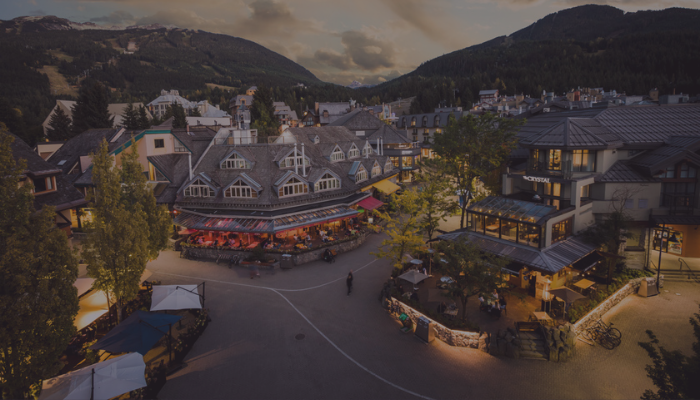 Summer 2023 Chamber Advocacy Recap August 3, 2023 The Whistler Chamber recently welcomed visiting government officials to our resort municipality. Spanning June & July, we invited Members too meet and discuss their issues, updates and opportunities with Jordan...
read more