Member Spotlight: Pangea Pod Hotel
Impactful Innovation
April 8, 2019
By: Lauren Perkins
Pangea Pod Hotel are the new kids on the block, but they have already made a big impact since opening their doors in 2018. As testament to this, Pangea Pod Hotel has made it into the top 3 finalists in the Innovative Business of the Year award category presented by Perez McKenzie Immigration at the 2019 Whistler Excellence Awards.
The Chamber and our Members were lucky enough to experience an unforgettable Chamber Après hosted by Pangea in November last year. We sampled their appies and a cocktail (or two!), and checked out the innovative bike and ski storage areas, as well as the pods themselves. We were fascinated by their set-up, so a few months later we caught up with Russell, Co-Founder of Pangea Pod Hotel, to see how business is going.
Business bio:
Imagine you could stay in a boutique hotel but only pay for the part of it you actually use. At Pangea, that's what we've created – designer pod accommodation that's affordable, central, and social. It's a hub where guests can meet like-minded travellers, enjoy an espresso or craft beer in The Living Room or a shaken cocktail on The Rooftop Patio, but still have their own personal space at the end of the day. Best of all, we put it right in the heart of Whistler's iconic village, just a couple minutes stroll from Whistler Blackcomb's gondolas.
What is your business' PURPOSE?
To make Whistler accessible to a generation of travellers who demand stylishly designed and centrally located accommodation where they can rub shoulders with like-minded people from all over the globe, without having to mortgage their homes to do so. We bridge the gap between luxury hotels and happening hostels, giving guests the best of both worlds.
What is your business' VISION for the future?
Our short-to-mid-term vision is to continue delighting our guests, ensuring they have an incredible time in the greatest mountain resort on the planet. Our long-term vision is to bring the same chic, shared, central concept to other destinations which, like Whistler, have been traditionally inaccessible to anyone not on a monster paycheque. Said another way, our vision is to open up some truly amazing places to the modern traveller.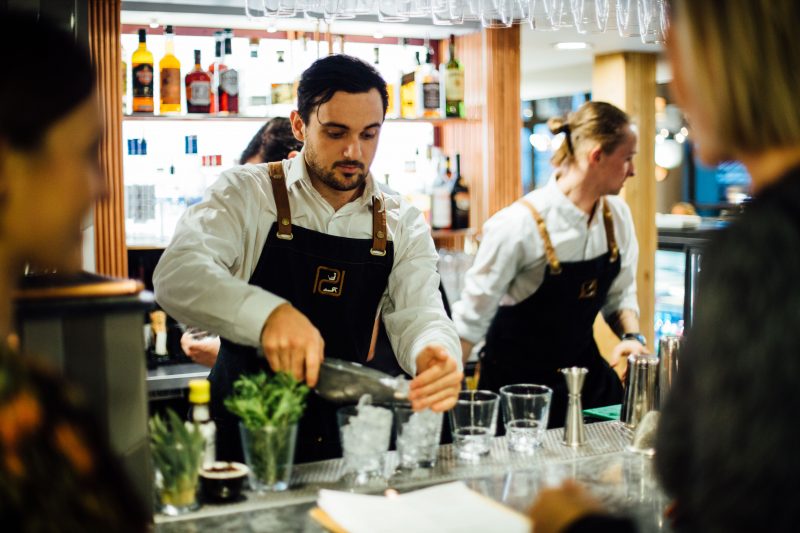 What are your business' VALUES?
We put guests at the heart of everything we do, taking every possible step to maximise their comfort and enjoyment of both the property and the locality. Using their feedback, we continually improve and refine our product and services, whether that's making changes to our check-in process or developing the menu in our cafe to include options for guests with special dietary requirements. Ideas like implementing in-house guest cocktail hours and "Get fed before you shred" breakfast meetups, or adjusting light and music levels throughout the property to better align with when our guests plan on being horizontal and resting vs. vertical and partying, have all come from listening to what our guests tell us about how they use Pangea.
What do you think makes your business special?
Pangea is the first pod hotel in Canada. Our landmark concept is poised to change the face of accommodation in the country, providing travellers the comfort, location and design of a boutique hotel and the affordability and social interaction of a hostel. Pangea is also a completely independent business owned and operated by people who, having originally hailed from the other side of the world, chose to settle and raise children in beautiful British Columbia.
What challenges have you come across with running a business in Whistler and how have you overcome them?
Establishing an entirely new accommodation concept in the heart of Whistler led to substantial challenges. To begin with, we had to demonstrate to the local powers that be how our hotel would benefit Whistler and the local economy – after all, we were proposing to make significant changes to prime real estate right on the Village Stroll. Then we had to purchase 450 timeshare blocks from separate owners – a task that required the signatures of over 1,000 discrete individuals and entities, and a process which in itself took a year and a half. And then finally we had to completely redevelop an aging building whilst being sympathetic to our neighbours, the environment and townscape. Needless to say, overcoming these challenges required a great deal of personal sacrifice (and self-financing).
And then the real challenge began – persuading a generation of travellers that Pangea would be the right choice of accommodation for them. To do this we recruited people who could speak to the sensibilities to the market we wanted to attract, to the kind of people who would stay at Pangea themselves. We ended up with a very international team who set to the task of making Pangea known to the global travel community.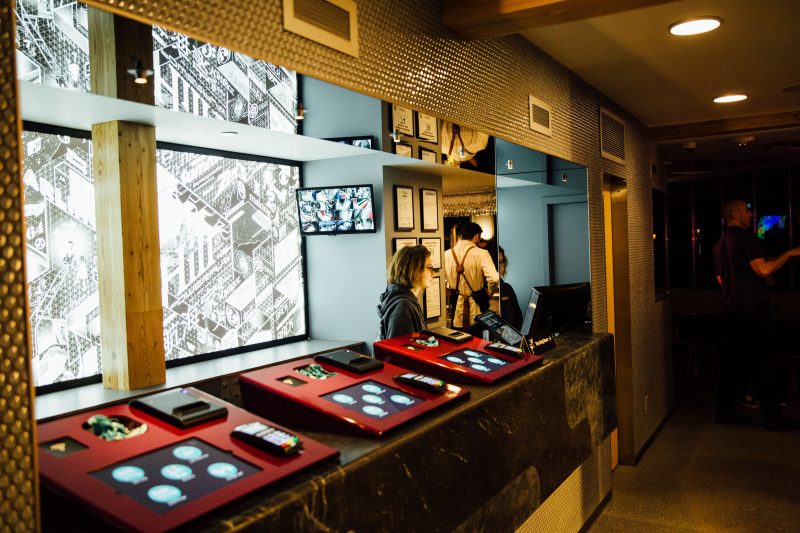 Describe one major learning curve you have experienced with your business:
In the hospitality industry, service is everything. This means that, even if you hire the most technically astute and talented individuals, if they're unable to connect with your guests then you have a problem. Finding people who are competent and engaging is hellishly hard, but entirely critical.
What one piece of advice would you give to current or aspiring Whistler business owners?
As they say, patience is a virtue. Everything takes longer than you expect, costs more, and solutions beget new issues. You need to be ready and prepared to weather the storm, or several. When the storm dies a beautiful day emerges – just make sure you're around to see, experience, and enjoy that day when the clouds do break.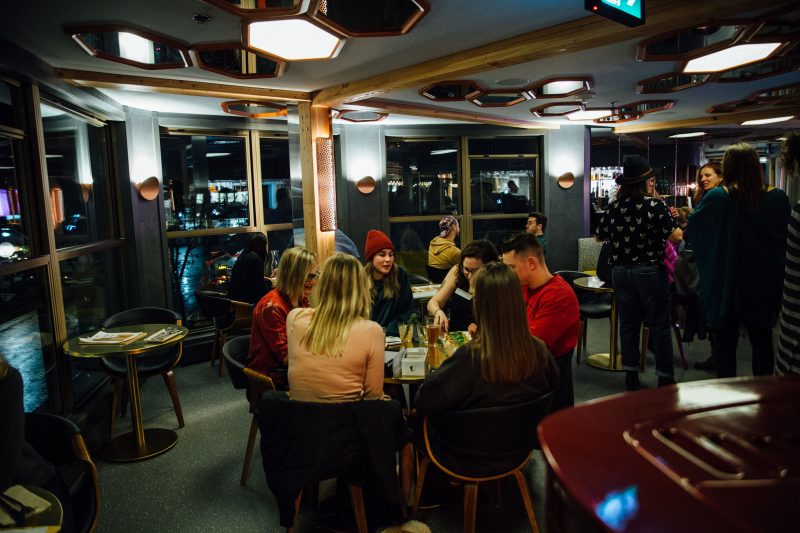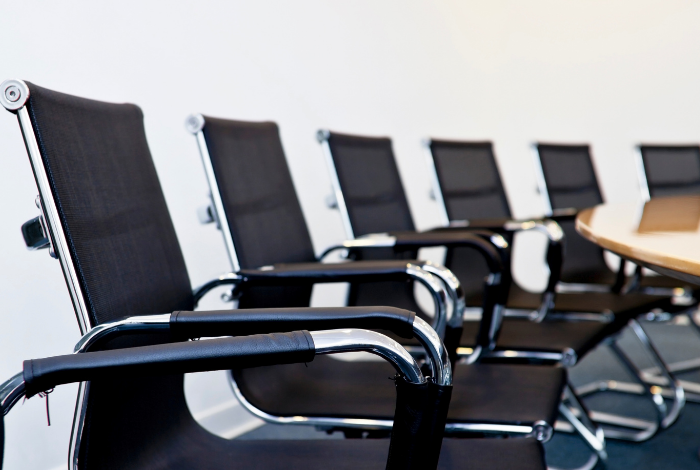 The Whistler Chamber of Commerce would like to thank retiring Board Members Matt Woods, Priyanka Lewis, Sarah Strother and Heather Odendaal for their contributions and time on the Board of Directors.
The Chamber would also like to congratulate the newly elected candidates to the 2022 Board of Directors: