AN UPDATE FROM WHISTLER & BC CHAMBER OF COMMERCE
Pulse Check #4 Results: Bold Plan Needed to Help Businesses Recover
The Whistler Chamber and the BC Chamber of Commerce have collaborated once again to collect important data from Whistler's businesses on the effects Covid-19 continues to have.  The Whistler Chamber continues share this data with all levels of government to ensure your voice is heard and the right amount of support is available to help you get back on your feet as quickly as possible.

Provincial Overview

While British Columbia has entered phase three of its Restart Plan, two-thirds (65%) of businesses surveyed are using some form of government support. Businesses expect a substantial "second wave" of negative impacts should these programs expire too quickly.
Only about three-in-ten businesses (28%) on government support expect to return to normal once the programs end. Of the remainder, 32% expect to reduce employee hours, 27% expect to lay-off or terminate employees, and 24% anticipate taking on debt. One-in-ten will have to close either temporarily or permanently.
The findings are the results of a survey of 1,401 member-businesses of the BC Chamber of Commerce, Greater Vancouver Board of Trade, Business Council of British Columbia, and partners including the Whistler Chamber of Commerce, with the Mustel Group's assistance. This survey is the fourth in a series of pulse checks using the BCMindReader.com platform.
As the BC government works on its $1.5 billion recovery plan, bold vision will be required to help businesses survive in the short term and the economy to be competitive and resilient in the future. However, businesses are not particularly confident that the recovery plan will help their business succeed or survive. Only 16% are confident, compared to 47% that are not confident.
Businesses say the most important components of the recovery plan are providing payroll or wage supports and reducing taxes and fees. Cutting red tape, creating better investment conditions, direct cash flow support, and making regulations more efficient are other notable suggestions.

Whistler Findings
Thank you to those who completed the 4th Pulse Check survey.  Here are the results from the Whistler business community:

Impact on Business
27% have seen a 75 – 100% drop in sales over the past 2 weeks, while 25% have seen between 50 and 74%
43% have seen up to 20% of their normal revenue in the last 30 days, while only 18% have seen between 20 and 39%
38% felt the cost of implementing measures to adhere to health and safety requirements was expensive to very expensive
43% of businesses have 1 to 5 positions unfilled

BC Government Recovery Plan and Support
31% would like to see this plan released ASAP while 50% are in favor of waiting until full consultation has been conducted
45% are not particularly confident in the recovery plan once it is launched
87% of Whistler businesses are using government support programs:

62% – CEWS
28% – CECRA
26% – Tax deferrals
CEBA – 26%

Here are the top 3 most important component of any recovery/building plan. Here is what you said"

Providing payroll/wage support – 65%
Reducing taxes/fee – 39%
Support with direct cash flow – 39%
Workplace Changes        
Top barriers to getting employees back to work:

28% say the health/safety concerns in the workplace are a top barrier to getting employees back to work
27% say that as a result of social distancing requirements, it limits the number of employees allowed in the workplace

53% are unsure what they will do when the temporary layoff period ends at the end of August
14% are planning to bring back all laid off employees
11% will pay severance to all laid off employees

What additional Government support/programs would be most helpful to your Biz during recovery?  Here is what you said:
63% – provide more wage support
44% – provide more effective rent relief
39% – provide more effective cash flow relief
38% – provide greater tax relief
"Policy-makers and politicians must stay sensitive to how vulnerable BC businesses are today. Entrepreneurs are waking up to the reality that their new operating environment is more costly and fraught with risk. A bold economic recovery plan that helps small businesses compete is a non-negotiable for a prosperous BC – and when small businesses thrive so do communities and people. Governments must keep focussed on delivering their recovery plans swiftly." Val Litwin, President & CEO, BC Chamber of Commerce

Join BCMindReader.com to continue sharing your feedback on the impacts of COVID-19 as the situation evolves.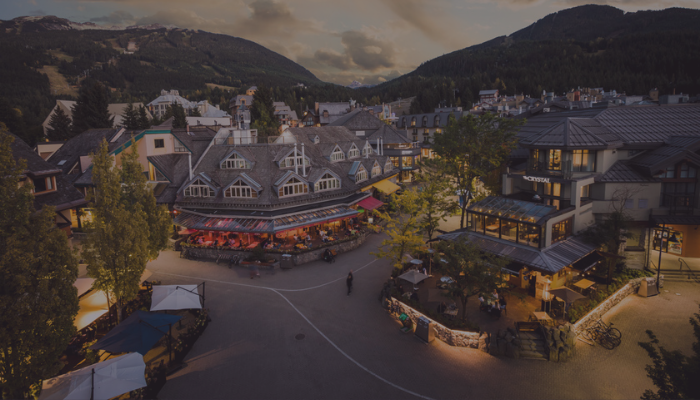 Summer 2023 Chamber Advocacy Recap August 3, 2023 The Whistler Chamber recently welcomed visiting government officials to our resort municipality. Spanning June & July, we invited Members too meet and discuss their issues, updates and opportunities with Jordan...
read more