AN UPDATE FROM WHISTLER & BC CHAMBER OF COMMERCE
Support for Business & Non-Profits

An update from the announcement made on March 27, 2020 (original post below):
Businesses and non-profit organizations seeing a drop of at least 30% in revenue due to COVID-19 will qualify for the government's 75% wage subsidy program, Prime Minister Justin Trudeau announced today, March 30, 2020.
Workers who qualify for the Canada Emergency Wage Subsidy will have 75% of their salary covered, on the first $58,700 earned this year, equivalent to $847 per week. The program will be backdated to March 15.
Today, Prime Minister Trudeau announced four measures to further support business and not-for-profits who are struggling in the face of COVID-19 pandemic.
In brief:
The wage subsidy has been increased from 10% to 75% for qualifying businesses, back dated to March 15, 2020.

The federal government will provide up to $25 billion to eligible financial institutions to provide interest-free loans (up to $40,000 for one year) to small businesses and not-for-profits. Up to $10,000 may be forgiven in qualifying circumstances. The program is called the Canada Emergency Business Account—and can be accessed through financial institutions.   

Businesses, including self-employed people, can defer GST/HST payments, and customs duties for imports, until June. This will help businesses pay employees and ease cash-flow challenges.
Small and medium-sized companies that need help with operational cash flow can access the new Small and Medium-sized Enterprise Loan and Guarantee program. This program provides $40 billion in guaranteed loans (government backed) through various financial institutions.
The BC Chamber has updated their Resource Support page, where you'll find information on how to qualify for, and access, all available programs and supports.
We'll continue to advocate for you
This announcement is a clear result of the collective advocacy efforts by the Whistler Chamber and the rest of the BC Chamber network, and the insight gathered through the recent COVID-19 Business Impacts Survey—which identified preferred solutions for businesses including zero interest loans and GST payment deferrals.
Thank you to the Canadian Chamber for successfully leading the advocacy for a 75% wage subsidy.
The federal and provincial governments are listening. Please continue to share your concerns, challenges, and solutions on the supports businesses need in these unprecedented times. The Chamber network – along with our industry partners – is making a difference!
Make your voice heard!
Many of you have reached out asking for help and guidance during these trying times.
We're listening.
Starting today, we'll be conducting 'pulse checks' surveys every two weeks on BCMindreader.com, to find out how businesses are faring in the age of COVID-19, and how your needs are evolving.
This information will inform ongoing recommendations to government. and, perhaps more importantly, help track the efficacy of government programs and initiatives as they roll out.
This is your best opportunity to be heard on an ongoing basis and get the support you need—in the days, weeks, and months ahead.
We've already seen success. The first COVID-19 Business Impact survey saw close to 8000 responses and informed many of the existing supports for business already put forth by the BC government.
We will keep you informed as the results come in. Stay tuned!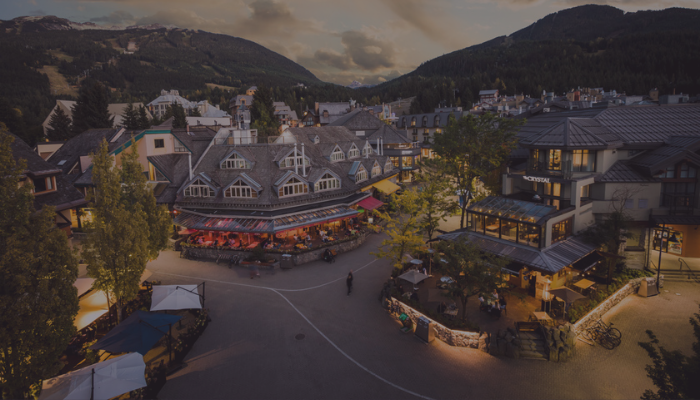 Summer 2023 Chamber Advocacy Recap August 3, 2023 The Whistler Chamber recently welcomed visiting government officials to our resort municipality. Spanning June & July, we invited Members too meet and discuss their issues, updates and opportunities with Jordan...
read more