AN UPDATE FROM WHISTLER CHAMBER OF COMMERCE
Local small business Japanada gets $10K grant from Canadian Chamber of Commerce and Salesforce
June 29, 2020
The Canadian Chamber of Commerce announced 62 $10,000 grant recipients from its Canadian Business Resilience Network Small Business Relief Fund today, including Japanada Enterprises, a Whistler based Japanese guided tours company. Japanada also arrange activities and accommodation, and provide Japanese interpreter services in Whistler.
"As we are an inbound tour operator it is going to be a while before we will get our regular business back. Until then we must survive by innovation. We are shifting to target people in the province for camping and hiking tours, and as our office is located in the Westin we are putting more weight on retail than we used to," said Hisae Yanagisawa, Director of Operations, Japanada. "This grant will help us change our business model for sure. But it does not only show financial support to me, it shows the kindness of others and encouragement, which gives great strength. It really means a lot."
More than 1100 small businesses across Canada applied for the 62 grants available. The lucky recipients were those that best demonstrated their financial strain, how the business will use the grant to change or innovate, how the change or innovation will sustain the business's recovery and allow it to prosper, and how the grant will support the role each business plays in their community.
"I am so excited to hear that one of our long-time local businesses and long-time Chamber Member, Japanada Enterprises, was announced as one of 62 businesses in Canada to receive $10,000. We are all working so hard these days to keep doors open, every bit helps. A big shout out to the Canadian Chamber of Commerce and their commitment in finding ways to help Canadian businesses re-open and stay open," said Melissa Pace, CEO, Whistler Chamber of Commerce.
The fund was managed by the Canadian Chamber of Commerce and made possible through the generosity of Salesforce (NYSE:CRM). The funding was designed to help small businesses across the country stay afloat and support their recovery efforts, paying salaries, retrofitting their workplaces and acquiring technology to adapt their business model. Salesforce has also provided grants to small businesses in Canada, the U.S., the U.K. and Australia, in addition to providing other resources.
"Reviewing the applications was both heartbreaking and inspiring, we saw how seriously small businesses across Canada have been hurt by the pandemic, but we also saw how determined these entrepreneurs are to preserve their employees' jobs and to serve their customers and their communities. Today is a happy waypoint, not an end point, and we won't stop finding new ways to help Canada's businesses reopen and recover. We'll be with them every step of the way," said Perrin Beatty, President and CEO, Canadian Chamber.
"It has been incredible to see the resilience coming from Canada's small business owners over the last few months. We know it hasn't been easy," said Margaret Stuart, Canada Country Manager, Salesforce. "The applicants have further demonstrated what we at Salesforce already knew to be true – that Canada is rich with innovation and entrepreneurial talent. We're hopeful that these grants will provide essential support to small business owners as they return to work."
A complete list of the winners can be found here.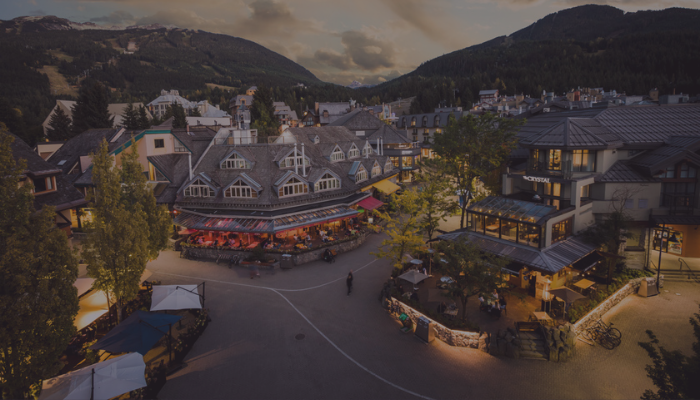 Summer 2023 Chamber Advocacy Recap August 3, 2023 The Whistler Chamber recently welcomed visiting government officials to our resort municipality. Spanning June & July, we invited Members too meet and discuss their issues, updates and opportunities with Jordan...
read more