Whistler Chamber hosts Elected Officials for Advocacy in Action Community Discussion
May 31, 2021
The Whistler Chamber of Commerce was proud to host Patrick Weiler, MP for West Vancouver – Sunshine Coast – Sea to Sky Country, and Jordan Sturdy, MLA for West Vancouver – Sea to Sky, for a special Advocacy in Action roundtable discussion on Thursday, May 27.
After an introduction from moderator and Whistler Chamber CEO Melissa Pace, MP Weiler and MLA Sturdy both took turns highlighting the key takeaways from the federal and provincial budgets announced last month.
The Q&A session provided local business leaders the opportunity to voice their concerns as peak summer season approaches.
Concerns primarily revolved around challenges in reacting to restrictions lifting as the BC Restart plan progresses. Staffing is expected to be a major concern this summer, with many businesses expecting to hire from a smaller-than-usual labour market thanks to the reduced amount of foreign workers and a reluctance for laid-off workers to re-enter the job market. Restaurants are concerned that the wage wars of years past may become a staple of the industry once more.
Staffing is expected to be an issue in the short-term as well. As the province moves toward phase two and three in the coming weeks, many businesses will have the opportunity to scale up their capacity very quickly. Coordinating new hires with returning workers will present a huge challenge.
Another major concern was the debt that many businesses had to take on to bolster cash flow during the pandemic. Although there is now hope for visitors to return to Whistler in the coming months, some expect that the costs of servicing the debt they took on may prove too crippling to recover from.
Jackie Dickinson of the Whistler Community Services Society took a moment to speak about the mental health initiatives they provide that do so much to support this community. She voiced her support of the recently-announced paid sick leave relating to covid-19, and encouraged everyone to reach out if they feel they could benefit from help relating to their mental well-being.
In closing, MP Weiler and MLA Sturdy both reiterated how difficult the past 15 months have been, while highlighting that there is now a light at the end of the tunnel. MLA Sturdy touched on the fact that the provincial budget has an unallocated $3 billion that could be allocated to community programs to address areas of concern.
Finally, Mayor Jack Crompton took a moment to give his thoughts on the BC Restart plan. He commented on how the effects of lifting restrictions will be amplified here as opposed to other communities in the province due to the visitation we receive. He speculated on possible messaging encouraging Whistler residents to return to work, and spoke of his optimism that the restart phases will allow Whistler will enjoy a prosperous summer.
We will continue to keep our Members updated with new information as the BC's Restart unfolds. In the meantime, keep checking in on our COVID-19 Resources & Guidance for Whistler Businesses page, where you can find our recent advocacy work, recordings of selected Advocacy in Action webinars, and regular COVID-19 blog updates alongside our carefully collated resources.
Member Input Sessions guide us as we focus our efforts to make business better for YOU, our Members. Join us for our next session on June 16, and as always, please reach out with any questions or concerns to chamber@whistlerchamber.com.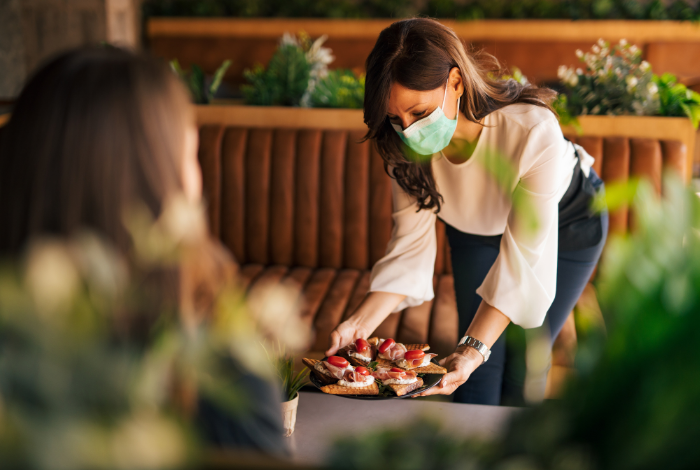 Use Your Voice: COVID Impact Survey December 16, 2020 With rising COVID cases, the Whistler Chamber is running another COVID-19 'Pulse Check' Survey to see how your business is impacted during this critical time. We want to hear your voice. In partnership with the BC...
read more