An Entrepreneur's Guide to Working from Home
April 8, 2020
By: Blair Kaplan Venables, President, Blair Kaplan Communications
Some of us entrepreneurs and ambitious humans thrive off of having a busy schedule that is filled with meetings, events and deadlines. Although a lot of us love the rush and feeling of busyness, it's safe to say that we have all fantasized about slowing down, hitting pause or just being able to work from home. In light of the current global situation and the recommendations from government, some of us are now on the work from home train full time. The following are some tips that have helped me succeed at working from home and I invite you to try and implement them into your new WFH routine.
Space & Environment
Where you decide to set up you home office matters. If you have an extra room in your home that isn't used, try to convert it into a makeshift office. I've seen people use closest and toy rooms, so nothing is off limits. If you have limited space, try converting the kitchen table into your office (note: you will need to reassemble up each day). Don't set up your kitchen table office until after breakfast and make sure to take it down before dinner. Taking it down each day will also help you set boundaries between working and "time off." If you have a busy household and have to work in a shared living space, make sure you pop on some earphones and crank some work-friendly tunes.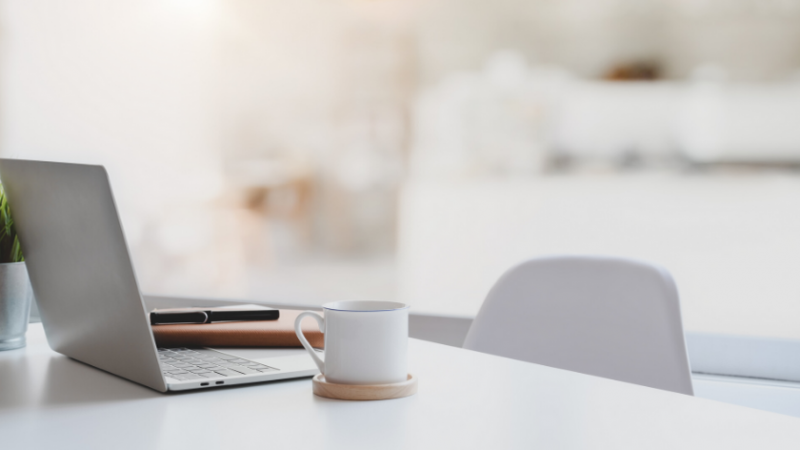 Routine
Do your best to follow a routine. If you know when you are the most productive, schedule the bulk of your work during that time. This routine may look different than your regular work schedule but if it helps you get your work completed, I say go for it. Try and wake up at the same time every day. Change out of what you slept in (and it's okay if it is into a different pair of comfy pants) and begin your day. It's also important to follow a schedule and make sure you plan for movement breaks. For example, I have blocked off 2:00PM Monday through Friday for a break and regardless of the weather, I go outside for a walk or bike ride. Breaks are important and may even improve productivity.
Embrace New Tools
Working from home while practicing physical distancing means that you are no longer leaving your house for events and meetings. It also means that you many have to alter your processes and how you communicate with your team and customers. There are many fantastic tools that exist that help you stay organized and connected. I'm a huge fan for having virtual video meetings on Zoom and I love to share files using Google Drive or Dropbox. Depending on what your needs are, there is a good chance that there is a virtual solution that exists to help you adapt.
Utilize Social Media
With more people working from home, staying safe at home with their family or home while temporarily laid off, there are a lot more eyeballs on social media. This is the perfect time to create and implement a social media strategy, engage with current and future customers and give the world a digital experience so that you can remain top of mind. I recommend scheduling in "social media time" to your schedule and routine. During this time you should post to social media, engage with followers and future followers while building a human connection.
Working from home is a beautiful gift. It can feel messy, hectic and confusing but once you adjust into your new flow, you may begin to see the silver lining. Meetings over Zoom can be fun, napping on your lunch break can be refreshing and running ideas by your pets is socially acceptable. There is no right or wrong way to work from home so figure out what works best for you and make it happen.
Blair Kaplan Venables is an expert in social media marketing and the president of Blair Kaplan Communications, a British Columbia-based PR agency. As a pioneer in the industry, she brings more than a decade of experience to her clients, which include global wellness, entertainment and lifestyle brands. Blair has helped her customers grow their followers into the tens of thousands in just one month, win integrative marketing awards and more. She has spoken on national stages and her expertise has been featured in media outlets including CBC Radio and Thrive Global. Blair is also the author of Pulsing Through My Veins: Raw and Real Stories from an Entrepreneur, which is coming out this spring. When she's not working on the board for her local chamber of commerce (Pemberton), you can find Blair growing the "I Am Resilient Project," an online community where users share their stories of overcoming life's most difficult moments.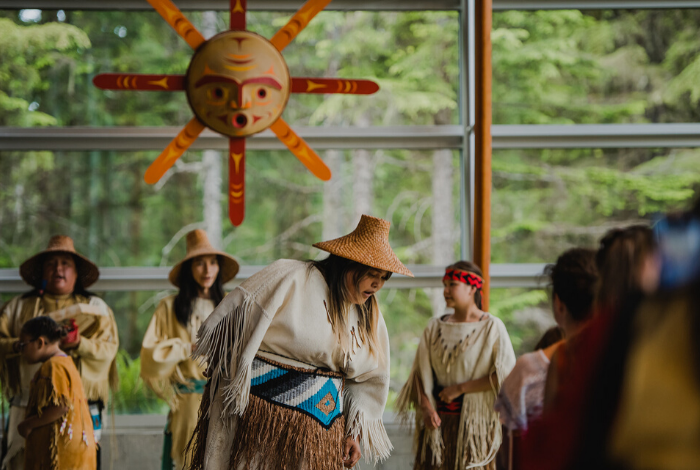 As the earth's northern hemisphere tilts as close as it gets toward the sun and we enjoy the longest day of light in the year, we unite as a nation, draw a little bit closer to our own light and truth…
read more