Business in the Time of COVID-19
April 6, 2020
By: Anne MacKenzie, Biz Development, Whistler Chamber
About a year ago, the Whistler Chamber team began planning sessions to create the vision for our 5 year strategic plan.  One of the pillars of that plan is Community of Practice.  Now, at the time I don't think we ever expected this would be where 2020 would take us, but more than ever I think we can agree that harnessing the expertise, knowledge and spirit of our Whistler community is going to be crucial to navigating these waters.
While we have all experienced negative outcomes as a result of this crisis, we've also seen numerous examples of companies coming together in support of our community. Some (a lot) of businesses have had to shutter, hopefully temporarily, while others have had to make major shifts not only in how they do business, but in some cases what their business does entirely.  Here at the Whistler Chamber, for example, we are still in the business of providing timely support, resources, training and events but they sure do look a whole lot different.
This past Friday, local favorites, the Hairfarmers, went live with a virtual concert to raise money for the Pemberton Food Bank.  With the generous support of The Whistler Blackcomb Foundation this event raised $45,000.  It also gave us reason to sing, laugh and dance around our living rooms with our families and (virtual) friends.  And I don't know about you, but after a week that felt like it was about a hundred days long, and full of just about every emotion imaginable, I needed that.
This is just one example of how people in our community and across the country are finding creative ways to come together and to do what needs to be done to provide support, encouragement and connection. 
Teachers have had to completely reinvent their classrooms and create curriculum and learning tools that are accessible to all students. Parents everywhere are trying to juggle these new home school curriculums with their home offices – and their sanity.
Local stores are moving to online retail platforms, hosting virtual sales with free home delivery.  You can now pick up the phone and order a bottle of wine with your favorite takeout. Local gyms are offering virtual memberships, so that after indulging in that pizza and wine, you can stream your workout of choice, because #balance.
And in what has to be my favorite, and most Canadian example, Bauer Hockey who would typically be supplying our nation's hockey teams with helmets and skates in preparation for the NHL playoffs, are instead using those resources to manufacture and supply medical grade face shields so our front line health care workers can safely care for those in need.
These stories are the kernels of hope and resilience that we need when we wake up every day.  So we would like to create a platform for you to share these stories. The ones that make you smile.  The ones that make you feel good, and hopeful for what is waiting for us on the other side of this.  Because the truth of the matter is, we are all making real changes here.  In our lives, in our businesses and in our families.  We are making these changes out of necessity, but from this change will come lasting impact on our lives.  We will make changes today that will affect how we do things forever.  For the better.
If you know of a business that has taken steps to help Whistler through this pandemic or made a creative shift in their business model in order to stay afloat, please email us so we can start to share those stories.  So far, 2020 doesn't look a whole lot like we thought it would, but ultimately, we will rebuild a Whistler that works.  #TeamWhistler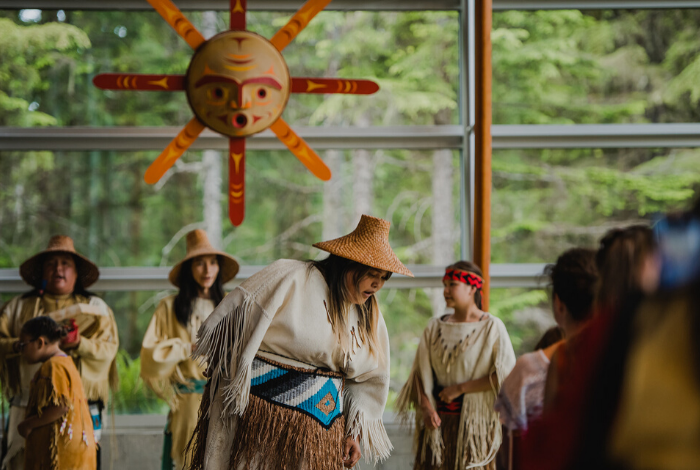 As the earth's northern hemisphere tilts as close as it gets toward the sun and we enjoy the longest day of light in the year, we unite as a nation, draw a little bit closer to our own light and truth…
read more