Blog provided by BlueShore Financial
Coming Together and Keeping it Together
in Challenging Times
August 23rd, 2021
While Whistler is world famous for its skiing and wealth of outdoor activities, it's also well known for being a supportive, tight-knit community. We've cheered on our share of champions in all sorts of sports, but over the past 18 months, we've cheered on the everyday champions in our community – from healthcare workers to the businesses that make Whistler thrive. Despite the challenging times, the community is pulling through together.
As a proud part of the Whistler community, BlueShore Financial is delighted to celebrate the accomplishments of local businesses. We are honoured to be the presenting sponsor of the Whistler Excellence Awards! The awards recognize the accomplishments and excellence of Whistler's innovators, trailblazers, and community cultivators.
They all have remarkable stories to share and lessons we can learn about resilience, creativity, and commitment to our people and our community.
Our team at BlueShore has worked with many businesses in Whistler and throughout the Sea-to-Sky corridor. To respond to these unique and challenging times, we've compiled some lessons and smart financial steps to help future-proof your business. Pandemics are rare, but businesses always have to face challenges. In Whistler, factors ranging from a bad snow season to a fluctuating exchange rates can have an impact.
With some planning, you can set your business up to overcome challenges big and small and keep it all together. Here are five important steps for business owners to consider to ensure you can weather future storms.
1. Set up a monthly cash flow budget
Start with a monthly cash flow budget for the upcoming year using scenario planning. Work through various levels of revenue reduction (e.g. 80%, 60%, and 40% of past revenues) and determine what adjustments need to be made to accommodate them.
You might have already gone through this process on an emergency or reactive basis during the pandemic. This is an opportunity to reassess from a more informed starting point. Thoroughly analyze your costs and be creative in identifying new revenue opportunities.
2. Review expenses
Take a hard look at your expenses and see where efficiencies can be made. Costs have changed and you may have different needs. Even small savings can add up.
Premises are likely one of your largest expenses. If remote or online operations work for you, you might want to reconsider your space needs. Could you make do with less? Your landlord might be willing to renegotiate your lease, or you may be able to relocate.
Of course, be wise with any cuts. While payroll is one of the largest expenses for small businesses, good employees are hard to find and there's a shortage right now. You're going to need your people when north-bound traffic starts to pick up on Highway 99.
3. Build an emergency fund
If there's one area where many businesses were caught short when the pandemic hit, it was in having an adequate financial safety cushion. In addition to a business downturn or outright stoppage, you could face a large unexpected expense such as a renovation, legal expenses, or taxes. Make sure you build (or rebuild) an emergency fund for such scenarios.
The rule of thumb is to have 6-12 months' worth of business expenses in an emergency fund. That may sound daunting, but consider that you will have expenses that need to be paid, even if revenue is reduced. Keep your emergency fund liquid and in a low-risk savings account or cashable term deposit, so you can readily access the funds when needed.
4. Review credit and loans
There may also be opportunities to save interest paid for credit or loans. Watch out for credit cards with high interest rates, look at renegotiating loans, or investigate the cost-effectiveness of a line of credit. Whatever your situation, now is good time to sit down with a business advisor to review all your financing and ensure you aren't paying more interest than necessary.
5. Make sure you are insured
If the pandemic has taught business owners anything, it's the value of insurance.† There are common risks that can have a big impact on your business. Your partner or an essential employee could be hurt and unable to work; a customer could get injured on your premises; a natural event could damage property, and so on.
There are four important types of insurance you should consider:
Key person life insurance
Business loan and commercial mortgage insurance***
Commercial general liability insurance
Business interruption insurance
Each type addresses a specific risk to your business, so talk to a business advisor or do some research on each of these to assess your business needs.
We remain hopeful that the years ahead will bring improved conditions. But as we've all learned together, there are always rainy days. With the backing of a good plan and great people, your business will survive and thrive – just like the successes we are celebrating at this year's Whistler Excellence Awards.
† Insurance services provided by BlueShore Wealth.
*** Payment protection coverage is optional and is underwritten and provided by CUMIS Life Insurance Company. Coverage is governed by the terms and conditions of the creditor group insurance policy issued to the creditor and is subject to terms, conditions, exclusions and eligibility requirements.
The information contained in this article was obtained from sources believed to be reliable; however, we cannot guarantee that it is accurate or complete. This article is provided as a general source of information and should not be considered personal investment advice or a solicitation to buy or sell any mutual funds and other securities. We are not tax advisors and we recommend that clients seek independent advice from a professional advisor on tax-related matters.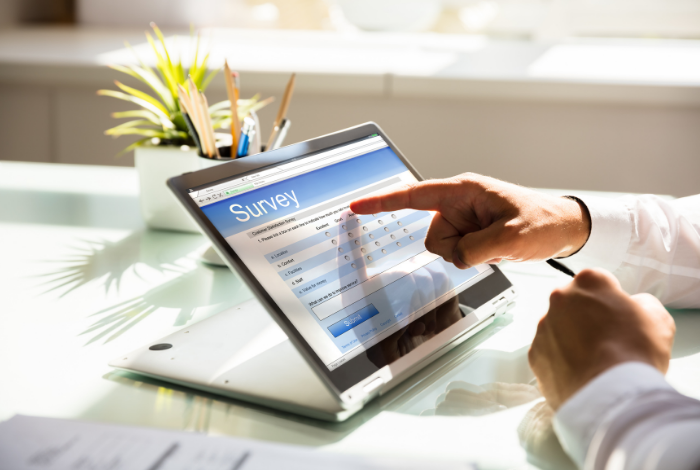 Pulse Check #7 Results: Businesses Optimistic Despite ChallengesJuly 29th, 2021 For the final Covid-19 Pulse Check Survey, the Whistler Chamber and BC Chamber have partnered to collect feedback from the Whistler business community on their experiences as we work...
read more